UPSRTC to charge whopping amount for taxi rides from Delhi airport to Noida, Ghaziabad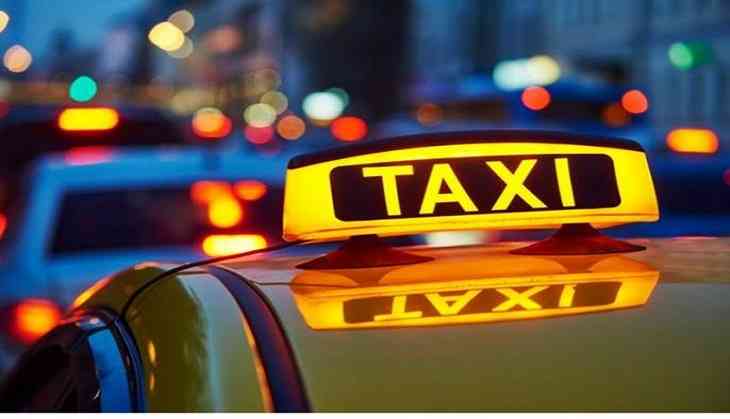 The Uttar Pradesh State Transport Corporation (UPSRTC) will provide its facilities to those want to travel from Indira Gandhi International Airport to Noida and Ghaziabad. But people will be shell shocked to know the exorbitant amount that a passenger has to pay while traveling from the airport to Noida and Ghaziabad.
According to the reports in Hindustan Times, people will have to pay up to Rs 12,000 for travelling from IGI airport to any destination within a 250 km radius.
This decision has been taken amid the government is planning to resume its flight services and will help stranded people in reaching their home amid COVID-19 lockdown.
The minimum booking charge of the UPSRTC taxi will be Rs 10,000 for sedans while booking an SUV would charge you at Rs 12,000.
While additional distance that goes beyond 250 km, will incur additional charges.
In case, you are running out of cash or unable to pay the whopping amount then the corporation buses will ply you, for a minimum of Rs 1,000 per seat in the non-air bus and Rs1,320 per seat to travel in an air-conditioned bus for a distance of up to 100km.
Earlier on May 9, UPSRTC managing director Raj Shekhar issued a letter to the corporation's regional managers in Noida and Ghaziabad and informed that they will provide the services to the passengers returning from foreign countries under the Vande Bharat Mission—from Delhi airport to Noida and Ghaziabad and other nearby areas.
"The corporation will provide buses and taxis at the airport. Those people who would be cleared by the Delhi government to travel and have no symptoms of Covid-19 can avail of this service," the letter said.
In the letter, it has been mentioned that the taxi fare for up to 250 km from the airport would cost Rs 10,000 and additional kilometers would cost Rs 40.
For SUV taxi, the fare will be of Rs 12,000 for 250 km and Rs 50 for each additional kilometer.
According to the notice, besides the driver, only two persons can sit in the taxi.
In order to maintain social distancing, only 26 passengers will be allowed on either non-AC or AC bus.
Meanwhile, people who have returned from foreign countries are kept in 14-day quarantine in Delhi.
On the completion of their quarantine period, the transport department will facilitate their travel to Noida, Ghaziabad, or other cities.
In a bid to repatriate citizens stranded abroad under the Vande Bharat Mission with the help of Air India and its subsidiary Air India Express.
However, all those being repatriated under this mission have to pay ticket fare which would go up to Rs 1 lakh depending upon the country from where you are boarding the flight.
It is mandatory for the people to go through a 14-day quarantine period before going to their homes.
The first batch of stranded Indian citizens under Vande Bharat Mission was arrived on May 7.
Also Read: IRCTC ticket booking: Destination address of all rail passengers being taken to help in contact tracing later