UP man decapitates co-worker over minor dispute, dumps his head at empty plot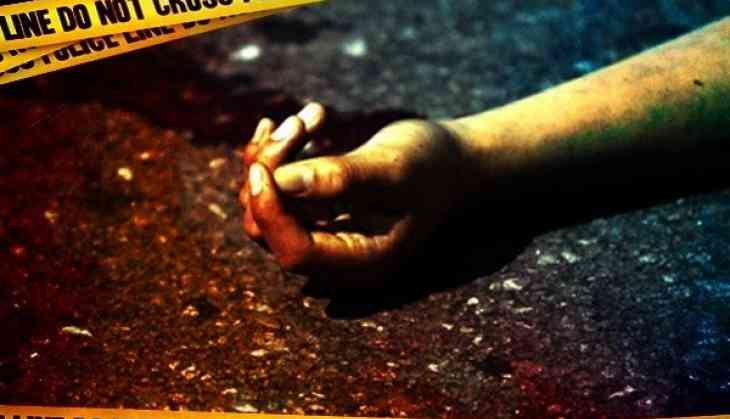 A gruesome incident reported from Uttar Pradesh's Ghaziabad, a man decapitated his work colleague over a trivial matter and disposed his head at an isolated area, police said on Tuesday.
The accused, identified as Sandip, has been taken into police custody. He has been charged under section 302 of the IPC and he was nabbeded around 12.30 am, he said.
Kumar had gone to meet Sandip, aged 35, in an intoxicated state on Monday. Taking advantage of Kumar's condition, the accused Sandip chopped his head off, wrapped his head in a polythene bag and dumped it at an isolated plot in Shankar Vihar colony, as per the police.
Just two hours following the gruesome act, the Kavi Nagar police found Kumar's head from the vacant spot and took the accused into their custody, the SP added.
In another incident, a six-year-old girl was allegedly sexually assaulted and then killed by her neighbour in UP's Hapur area on Friday,
The cops have nabbed the accused, identified as Amjad, aged 38, who confessed to the crime. The girl's dead body has been sent for an autopsy and the report is awaited, the police said.
As maintained by Hapur Assistant Superintendent of Police Sarvesh Mishra, the girl left her house to go to a shop on Thursday when the accused enticed her to his home, placed 50 metres away from the victim's.
."The accused, a labourer by profession, sexually assaulted her and then murdered her. His wife and two children were not at home when the incident took place," ASP Mishra was quoted by the Hindustan Times.
When the victim did not come back home, her family launched a search operation and filed a police complaint on Friday.
After neighbours in the area complained of an unpleasant odour from one of the houses on Saturday, the team of cops visited the crime spot. They found the main gate of the house locked.
The police broke the lock and went inside the house. They found the dead body of the girl stuffed in a trunk.
The accused was taken into police custody from Trilokipuram area, which falls under the jurisdictoion of Hapur Nagar police station, after which he confessed to the crime, the police official said. The police have also claimed that the accused is a drug addict.
Also Read: Delhi horror: Hearing and speech impaired woman 'raped' multiple times, accused nabbed