UP Crime: Girlfriend abducts boyfriend's niece for this bizarre reason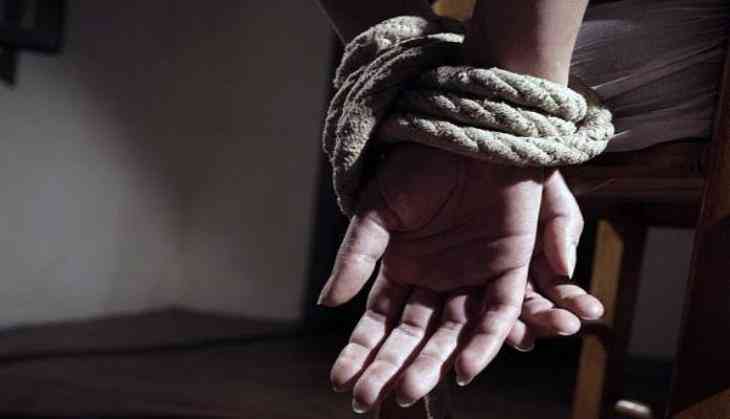 A shocking incident was reported from Uttar Pradesh's Prayagraj where cousins were arrested for kidnapping a minor girl. The incident took place on Monday night in Pratapgarh area, however, on Tuesday the family reported about the abduction.
As per reports, among the two accused is a woman who is the girlfriend of the kidnapped girl's uncle. On Tuesday the minor girl's family approached the police and narrated the incident that when she was sleeping with her grandmother two people abducted her.
Grandfather of kidnapped girl informed the police that he suspects Babita (changed name) as his daughter saw her with another unidentified person roaming around the house on Monday evening. He further added that Babita had an affair with his son was also coercing him of marriage.
Also Read: UP: Family of girlfriend poured hot water on youth's face, thrashed him brutally
As soon as police registered the complaint they formed two teams in search of the minor girl. They arrested Sarita along with her cousin when they were carrying the girl on a bike near Telyani Pulia Road.
During the interrogation, Babita told the police that she was having affair with the girl's uncle from the past two years. She continued that when the family refused to solemnize their marriage, so, she along with her cousin hatched the plan to kidnap the girl to pressurize her boyfriend's family members for marriage.
Babita further added that when she and her father got to know that girl's grandfather has filed a missing complaint, so she along with her cousin planned to drop minor back at her house but they were caught by the police on the way.
Also Read: Two minor girls consumed poison after being gang raped by men in West Bengal