Trail of blood: Complete timeline of cow vigilante violence in last 2 years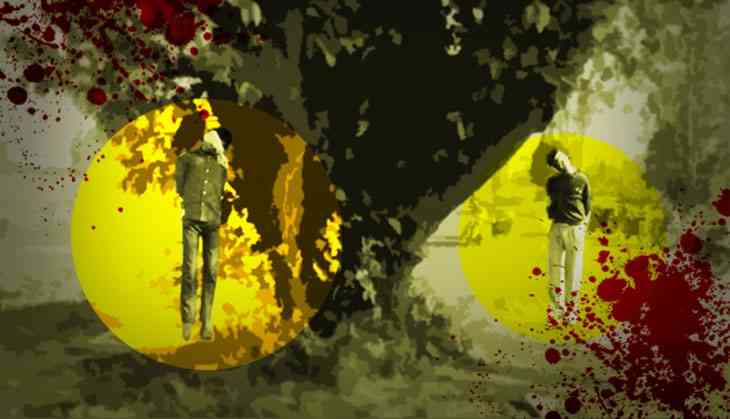 Cow vigilantism has reared its ugly head ever since Narendra Modi came to power in May 2014. From Mohammad Akhlaq in Dadri to Majloom Ansari and Imtiyaz Khan in Latehar and most recently, Pehlu Khan in Alwar – several people have been killed by vigilantes in the name of cow protection.
Though most of the victims have been Muslims, Dalits have also paid the price. The flogging of Dalit men in Una, Gujarat last year was also done in the name of cow protection.
Cow vigilantes haven't even spared their own ideological cousins. Recently, Bajrang Dal goons thrashed a BJP activist in Meerut during a raid on a meat shop.
Several accounts from across India have revealed that many Gau Rakshaks run extortion rackets.
"It's a business," says Noor Mohammad, a social activist who works with Meo-Muslims in the Mewat region.
"Gau rakshaks want money. If you pay them, they let you go. Otherwise they snatch cattle or money from you and lodge police complaints against you for smuggling cows," he says.
The Mewat region has been a hotbed of cow vigilantism as several Meo Muslims are dependent on dairy farming for their livelihood. Pehlu Khan was also a dairy farmer from Nuh, which falls in this region.
Rajasthan's crime statistics appear to buttress Mohammad's claim.
In 2015, police closed 73 cases registered under the Rajasthan Bovine Animal (Prohibition of Slaughter and Regulation of Temporary Migration or Export) Act, 1995, after they were found to be fake. In 2016, 85 such cases were closed and until February this year, five such cases have have been dropped.
Nearly 11 months after a mob lynched Mohammed Akhlaq in Dadri on the suspicion that he had killed a cow, PM Modi finally broke his silence on cow vigilantes.
"I feel really angry at the way some people have opened shops in the name of cow protection. I have seen that some people commit anti-social activities through the night, but act as cow protectors by day," the PM told an audience at a 'town hall' style interaction with an invited audience in Delhi.
But despite the PM's words, cow vigilantism continues unabated. Here's a timeline of incidents related to cow protection that have taken place in the past two years.
Timeline
March 4, 2015: Maharashtra government banned beef. Anyone found in possession of beef would face five years of jail and a Rs 10,000 fine. While a 1976 law prevented the slaughter of cows in Maharashtra, the new Act banned the slaughter of bulls as well as bullocks.
March 16, 2015: Haryana passed a stringent Bill banning the sale of beef. The law mandated five years of rigorous imprisonment for selling beef — the same as in Maharashtra — and a fine of up to Rs 50,000.
May 30, 2015: Abdul Ghaffar Qureshi, 60, was killed in Birloka in Khimsar tehsil of Rajasthan's Nagaur district after rumours spread that he had killed 200 cows for a feast. Pictures of carcasses were spread on social media. Young men gathered in the thousands in the fields of Kumhari village and brutally murdered him.
August 29, 2015: Residents of Chilla village, near east Delhi's Mayur Vihar, clashed with four truck drivers who were reportedly transferring buffaloes to a slaughter house in Ghazipur.
September 28, 2015: A mob lynched Mohammed Akhlaq in Bisada village, Dadri, accusing him of killing a cow and consuming its meat on Eid.
October 1, 2015: Six students of Sree Kerala Varma College in Thrissur, Kerala, were suspended for organising a beef fest on campus to protest against the Dadri lynching.
October 6, 2015: A cattle trader in Karnataka had a narrow escape after Bajrang Dal activists attacked him with metal rods on a rumour about a stolen cow.
October 9, 2015: A mob went on a rampage following rumours that a cow had been slaughtered in Mainpuri district, UP.
October 9, 2015: A petrol bomb attack on a Srinagar-bound truck left three men — two Kashmiri civilians and a policeman — battling burn injuries (one of them died later). The attack, which took place in Udhampur, was allegedly carried out by right wing activists.
October 16, 2015: A village mob lynched a man in Sirmaur district of Himachal Pradesh for allegedly smuggling cattle.
October 19, 2015: Hindutva hardliners threw black ink at J&K MLA Engineer Rashid in Delhi. He was thrashed earlier for holding a beef party in Srinagar.
December 3, 2015: Violent clashes broke out in Haryana's Palwal district when villagers stopped a truck allegedly carrying cow meat.
January 13, 2016: Cow protection group attacked a couple at Khirkiya railway station in Madhya Pradesh over allegations that they were carrying beef.
March 18, 2016: Majloom Ansari and 15-year-old Imtiyaz Khan were beaten and hanged from a tree in Jharkhand's Latehar district. They were transporting cows purchased from a cattle fair. The suspects belong to a local Gau Rakshak unit. One of them is also alleged to be a Bajrang Dal activist.
April 2, 2016: Mustain Abbas was killed, allegedly by Gau Raksha Dal members in Kurukshetra, Haryana while he was transporting a buffalo. The High Court of Punjab and Haryana ordered the CBI to probe the murder on May 9.
May 6, 2016: The Bombay High Court ruled that it will no longer be illegal to consume or keep imported beef but upheld the Maharashtra government's ban on slaughter of cows and bullocks.
June 2, 2016: A mob of cow protection activists brutally assaulted alleged cattle smugglers in Rajasthan's Pratapgarh. They took pictures of his naked body after he fell unconscious after being thrashed.
June 10, 2016: Two 'beef transporters' were beaten up and force-fed cow dung allegedly by the Gurgaon Gau Raksha Dal in Haryana.
July 10, 2016: Bajrang Dal members brutally attacked a Dalit family in Koppa in Karnataka, claiming there was beef inside their house.
July 11, 2016: Seven members of a Dalit family were beaten up by about 35 gau rakshaks for skinning a dead cow in Una, in Gujarat's Gir Somnath district.
July 26, 2016: Two Muslim women were beaten up at Mandsaur railway station in Madhya Pradesh on suspicion of carrying beef.
July 30, 2016: A mob attacked the house of a Muslim family on suspicion of cow slaughter in UP's Muzaffarnagar district.
August 5, 2016: Two Dalits were thrashed for refusing to remove cow carcasses in Lucknow. The Dalit workers were on protest against the growing attacks on the community since the Una attack.
August 18, 2016: BJP worker Praveen Poojary waas killed by a Hindu right-wing organisation over suspicion of cow smuggling in Udupi, Karnataka.
August 24, 2016: In Mewat, Haryana 10 alleged Gau Rakshaks killed a Muslim couple in their 30s – Rasheedan and Ibrahim. Two other members of their family, Ayesha and Jafruddin, were seriously injured, A 21-year-old woman and 16-year-old girl from the family were gang-raped for allegedly eating beef.
September 18, 2016: 25-year-old Mohammad Ayub Mev was thrashed brutally by cow vigilantes after his pick up truck carrying a bullock and a calf met with an accident, in which the calf died. He later succumbed to injuries at the hospital.
This article first appeared in the author's blog. It has been modified from the original.