State itself the culprit in Gulberg massacre: Teesta Setalvad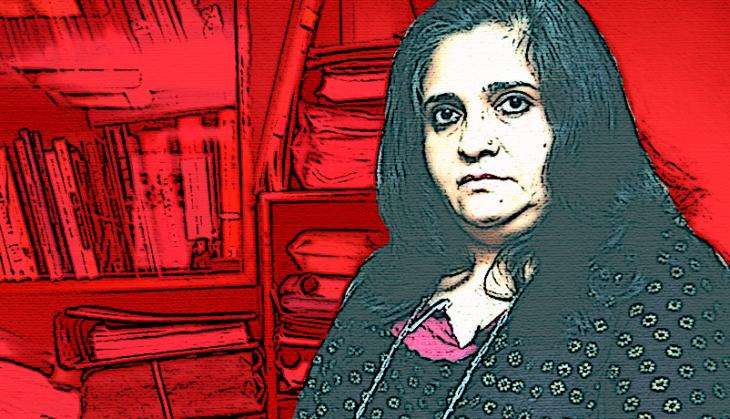 Teesta Setalvad was a journalist long before she became an activist. She had been reporting from Gujarat, her home state, and some other parts of the country since 1985.
But then the riots in Bombay during 1992-93 got her into campaigning. And by 2002 Gujarat riots, Gulberg society massacre being the first of them, she had become a full time human rights activist.
That was the time she founded Citizens for Justice and Peace (CJP) with a few colleagues, which has been fighting for victims of Gulberg and other massacres since.
Also read: Ehsan Jafri called Modi for help, I heard Modi abuse him: Gulberg survivor
Catch asked her a few quick questions about the verdict of the special court, and spoke to her about her fight for justice and her plans for legal battles in future.
SM: How did you get involved with Gulberg massacre victims?
TS: Before the riots I was doing stories from Gujarat for our magazine Communalism Combat. As soon as the massacres broke out I started getting about five to six hundred calls every day. Then when I saw the violence, realised its magnitude, I knew I had personal stakes in this.
There was a similarity in some ways to the violence that I had seen and reported back in the Bombay riots of '92-93. At that time we had campaigned to get the Justice Srikrishna report made public. We wanted everyone to know the truth and we published it in book format and sold it for a pittance.
When National Human Rights Commission (NHRC) brought out their report I and some of my colleagues again started a campaign around it, to get the judiciary and the state to implement its recommendations.
SM: And since then CPJ has worked with the victims of 2002 riots. How successful do you think you have been with your campaign so far?
TS: We have fought for justice in several cases like Best Bakery, Sardarpura, Naroda Patiya and others, and so far have secured a total of 150 convictions. This shows the sort of work we have been doing.
SM: What have you learnt about the legal system and state machinery in this period?
TS: This fight has taught me a lot about the system. It tolerates for some time, lets you make some noise initially but then starts to hate you if you go on doing it for 10, 13 or 15 years. They never expected us to come as far.
SM: Do you have any regrets about the entire episode?
TS: The Special Investigation Team (SIT) was formed after our appeals to the Supreme Court. It was heartrending to see their hostile attitude towards witnesses. It broke a lot of hearts and spirits of the survivors of that massacre.
I would like to say that the SIT showed its worst colours in the case of Gulberg.
And it's not just me who's saying this. SIT's own Special Public Prosecutor exposed it in his resignation letter.
Also read: Modi & Sangh Parivar: What potentially undid the Gulberg verdict
SM: To come back to your experiences of covering the Bombay riots, how similar or dissimilar do you think they were to the riots in Gujarat?
TS: Gujarat was a thousand times worse than Bombay. Bombay was just one riot-hit city. In Gujarat, 19 districts were affected by riots. What we saw in Bombay was the absence of will on the part of the ruling government (Congress) to act against Shiv Sainiks. Police had some Shiv Sena sympathisers as well. Congress simply allowed them to do it.
Here, in Gujarat, the state itself was the culprit. It itself was involved in this case. Gulberg was within two kilometres from the nearest police station and repeated calls were made to senior-most police officers but no help came. And, sadly, the SIT never made all this part of its prosecution.
SM: Finally, what is your reaction to the judgment? Do you think that the court dismissing your claims of criminal conspiracy, was a let down?
TS: I won't say that it is bad, but we were expecting better. We argued very strongly, and presented very solid documentary evidence, to prove criminal conspiracy. I say we expected better because in two-thirds of the cases of 2002 riots that we've argued the court has upheld criminal conspiracy angle.
SM: Will you appeal against the criminal conspiracy dismissal and against the acquittals?
TS: We will.
Also read: Gulberg verdict: revisiting the murky role of SC-appointed SIT