Telangana man dies of heart attack while playing badminton [WATCH]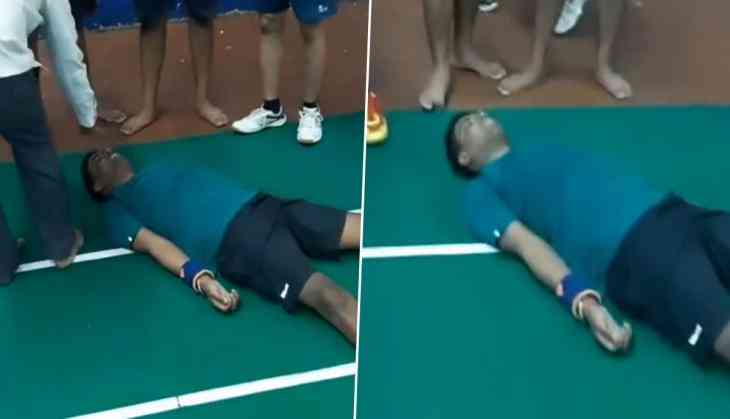 Telangana man collapses while playing badminton, dies of heart attack.
A 38-year-old man died after he suffering a heart attack while playing Badminton at Professor Jayashankar Indoor Stadium in Lalapet of Secunderabad on Tuesday. The deceased was identified as Shyam Yadav resident of Malkajgiri.
As maintained by reports, the deseased played badminton regularly after returning from his office. Yesterday, too, he had gone to the stadium as per his routine. The incident took place around 7.30 pm on Tuesday. He was rushed to Gandhi Hospital where he was declared dead on arrival.
Here's the video:
Another #HeartAttack,
A 38 yr old Shyam collapsed while playing badminton, in #Hyderabad.
In visuals people take turns to check if he is breathing, If life-saving #CPR had been administered early, he would have probably been alive.
Need awareness on CPR for all.#cardiacarrest pic.twitter.com/EyQD27xoPe

— Surya Reddy (@jsuryareddy) March 1, 2023
In a similar incident, an Indian-origin man died after suffering cardiac arrest on the badminton court in between the match in Oman's Muscat. The video of the incident showing the man suddenly collapsing during the badminton match had gone viral on the internet.
Not long ago, a 19-year-old man collapsed while dancing at a wedding reception of a relative in Pardi village of Nirmal district, about 200 km from Hyderabad. The youth later succumbed to cardiac arrest. The incident was captured on camera and the footage has gone viral on social media.
Also Read: Viral Video: IFS officer shares video of two reptiles fighting while standing up