Tamil Nadu: Man along with his friends organize 'corona feast', shares video on Facebook; arrested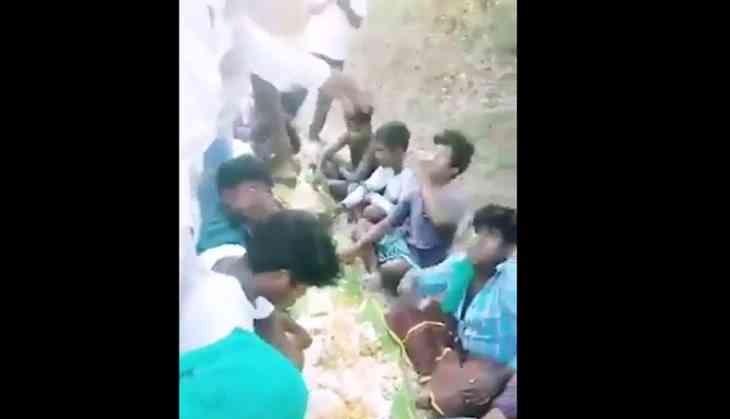 At the time when a number of coronavirus cases across the country, there are people who are still not taking the virus seriously and violating the guidelines of coronavirus lockdown. One such case has come to light from Tamil Nadu where a man has violated the guidelines by organizing the corona feast along with his friends.
The incident took place in Thanjavur district where Tamil Nadu police on Wednesday have arrested him and booked few others for allegedly organizing the feast.
The man has been identified as 29-year-old Sivaguru who assembled people for the corona feast at Thyagasamudram village in Thanjavur and then, landed in trouble.
The case came to light when the accused uploaded the video of the event on Facebook and captioned it 'Corona Virunthu' (COVID-19 feast).
The video has gone viral on social media and no one can be seen practising the social distancing the video.
In the video, over a dozen people can be seen as consuming food on plantain leaves. As per the reports, Sivaguru cooked the food at a secluded spot and ate the food along with his friends.
Police told media that the lockdown violator Sivaguru told them that they organized the 'feast' just for fun.
Meanwhile, Police have arrested one of the organizers of the event and booked a few other under Indian Penal Code (IPC) sections 269 (negligent act likely to spread infection of disease dangerous to life) and 3 of Epidemic Disease Act and Section 67 of the Information Technology (IT) Act.
Also Read: Tamil Nadu: Shocking! Alcohol addicted men drink paint, varnish after they unable to get liquor