Tamil Nadu: Shocking! Alcohol addicted men drink paint, varnish after they unable to get liquor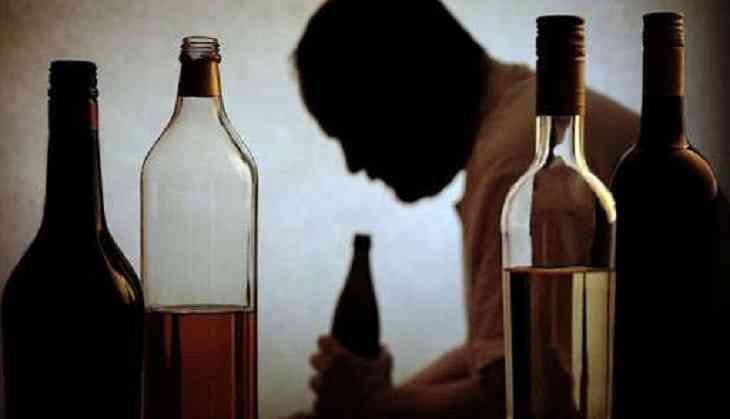 In a shocking case has come to light from Tamil Nadu where three men died after they drink paint and varnish. The incident took place in Chengalpattu on Sunday.
As per media reports, the three men were unable to procure alcohol due to the lockdown in the country due to coronavirus pandemic outbreak.
The three men have been identified as Shivasankar, Sivaraman, and Pradeep. The three men were admitted to the Chengalpattu government hospital after they were found vomiting.
After consuming paint and varnish, their condition got deteriorated and three of them collapsed one by one.
None of the three men survived after they consumed paint mixed with varnish.
According to the initial investigation, three men were alcohol addicted and were unable to buy alcohol from any shop due to the ongoing lockdown.
After getting frustrated, they decided to drink paint with varnish.
Notably, all the essential services like food, medicine shops have not been stopped since the 21-day nationwide lockdown imposed from March 25. However, liquor shops have been stopped from functioning in a bid to avoid gathering of people.
Moreover, the Tamil Nadu government decided to shut down the state-operated TASMAC stores last week. Hence, all liquor shops in the state were closed till April 14.
However, due to liquor, many people had ended their lives. Earlier, a rickshaw driver in Nagpur in Maharashtra set himself on fire due to alcohol shops were closed.
Due to the alcohol crisis, the Kerala government announced to deliver liquor at doorsteps for people on the basis of the doctors' prescription.
However, the Kerala High Court later put a stay on the government order.
Also Read: Hyderabad: Amid lockdown man steals liquor bottles worth Rs 26,000 from wine shop