Tamil Nadu Horror: Father kills alcohol-addicted son with axe after tiff over money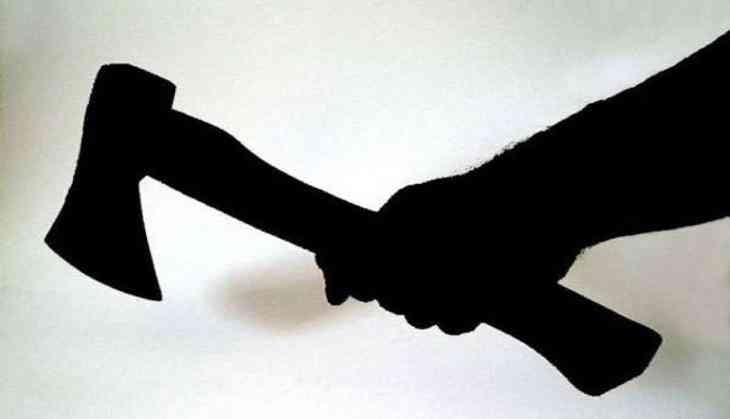 Father kills alcohol-addicted son with axe
A horrific incident was reported from Tamil Nadu's Madurai where a father hacked his 26-year-old alcohol addict son to death with an axe. The incident took place on Wednesday night when the now-deceased son identified as M Arunkumar pestered for money to buy liquor.
As per reports, the incident came to light when the accuse identified as V Muthukumar (55) informed the police about the murder and handed himself over to them. He told the police that his son was an alcohol addict and after consuming it he would trouble the family and even used physical assault them.
Lately, he even attacked the accuse Muthukumar when he raised an objection against his behaviour, however, he got saved as he suffered minor injuries. On Wednesday, his son demanded money from him to buy liquor, this inflamed him and in anger, he attacked his son with an axe in his leg and head. The victim died on the spot.
The police have booked the accuse under charges of murder and have lodged him in jail after producing him before a judicial magistrate. While they have sent the victim's body to the Government Rajaji Hospital for the post mortem.
Also Read: Gujarat: 13-year-old boy lures minor girl with sweets, rapes her