Taj Mahal bomb threat a hoax, UP police traces caller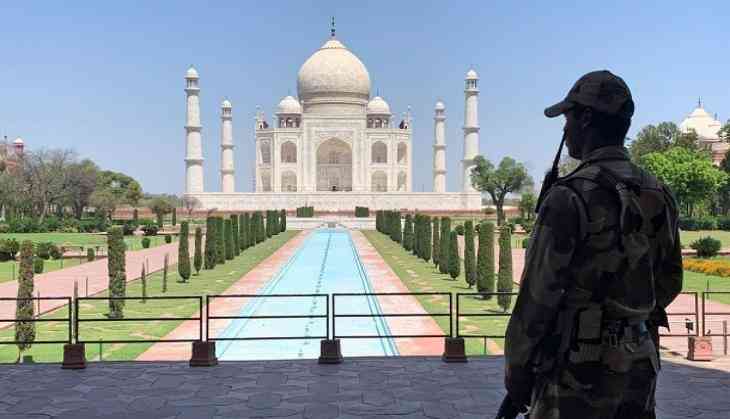 The Uttar Pradesh's Taj Mahal in Agra was briefly closed and tourists moved out this morning after police received a prank phone call about a bomb at the 17th century monument.
The call was made to the police helpline after which the police notified the Central Industrial Security Force (CISF) personnel, who asked tourists to vacate the premises.
Officials carried out detailed scan following the bomb threat. Entry to visitors resumed after 11 am. A senior police officer said no bomb was discovered.
The prank caller has been traced to Uttar Pradesh's Firozabad, an officer was quoted as saying by news agency PTI.
"This morning, an unknown person called on UP 112 and said there will be a bomb blast at the Taj Mahal. Immediately, as per SOP, our bomb squad and other teams conducted a thorough search of the premises. So far, our field units haven't given any information of such an item being found," said A S Ganesh, Inspector General, Agra.
Also Read: Haryana: Violence erupts after singer praised JJP MLA during event in Jind, 7 hospitalised