Supreme Court verdict reaffirmed our trust: Nirbhaya's mother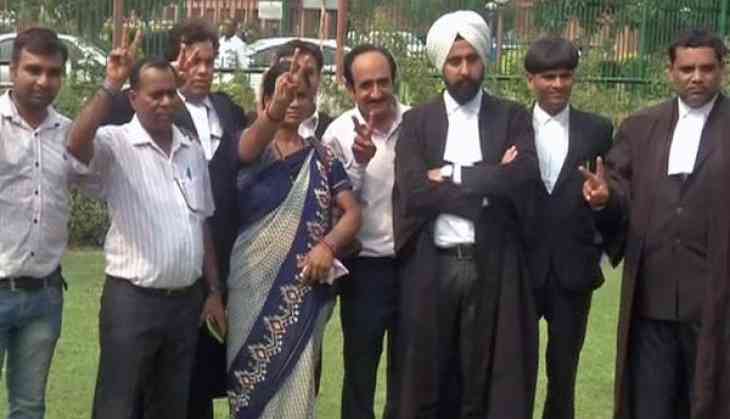 Soon after the Supreme Court dismissed review pleas of Nirbhaya gang rape convicts, the victim's mother said that the decision reaffirmed her trust in the court.
Thanking the apex court, Nirbhaya's mother Asha Devi also requested the judiciary to tighten the judicial system and serve justice to her daughter.
"Our struggle does not end here. Justice is getting delayed. It's affecting other daughters of the society. I request judiciary to tighten their judicial system, serve justice to Nirbhaya by hanging them as soon as possible and help other girls and women," she said.
"They were not juveniles. It is unfortunate that they committed such crime," she added.
Meanwhile, Badrinath Singh, father of 2012 Delhi gang-rape victim said, "We knew that review petition will be dismissed. But what next? So much time has gone by and threats to women have gone up in this span. I believe sooner they're hanged, better it is."
The apex court earlier today rejected review pleas of three of the four convicts in the gang rape and murder case.
The judgment came in response to a review petition filed by three death row convicts- Mukesh Singh, Vinay Sharma and Pawan Gupta- against the apex court order of May 2017, which said that Nirbhaya's rapists and killers should be hanged.
The 23-year-old girl was gang-raped by five men and a juvenile in a moving bus in Delhi in 2012.
The girl succumbed to her injuries 13 days after the incident.
--ANI