Students in College remain seated during national anthem in Srinagar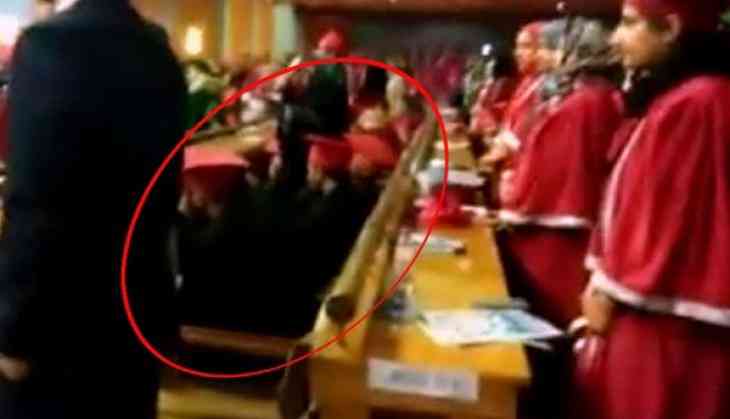 A video from Srinagar has surfaced wherein some college students can be seen seated while the national anthem was being played.
The video was shot at the convocation ceremony of Srinagar's Sher-e-Kashmir University, which took place on July 4.

While majority of those present at the ceremony stood up during the national anthem, a handful chose to remain seated.

More details are awaited in this regard.

A similar incident took place in November last year, when two students of Baba Ghulam Shah Badshah University in Rajouri were booked for disrespecting the national anthem.

In another identical incident, a Students' Federation of India (SFI) leader was suspended from his college in Kochi for allegedly insulting the national anthem in March this year.
--ANI