Still no sign of JNU student who went missing after brawl with ABVP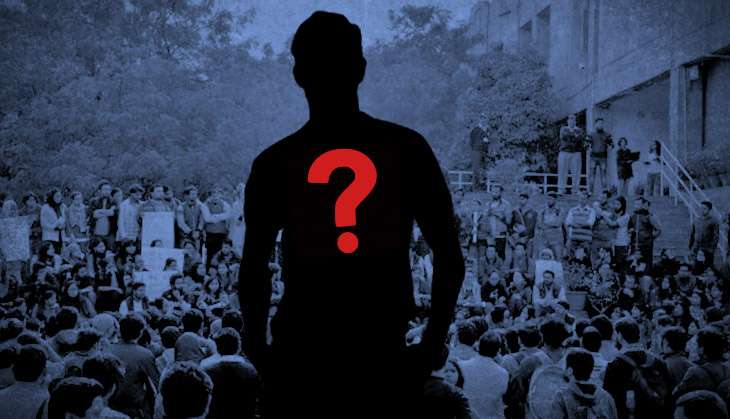 Najeeb Ahmed, a first year MSc Biotech student who joined JNU in July this year has been missing since 15 October.
While the police are still investigating his disappearance, Najeeb's roommate and other students say that he may have been abducted because of an altercation between Najeeb and other students, allegedly members of BJP's youth wing ABVP, the night before.
Also read - Dear Kanhaiya Kumar, CPI without CPM would be reduced to JNU's Ganga Dhaba
As a result of the fight, Najeeb had to be taken to the hospital to have a few minor injuries treated.
The altercation
According to senior warden Sushil Kumar of Mahi-Mandavi hostel, where Ahmed's room is, around 150 students had been involved in the brawl with Ahmed on 14 October. Hostel students who witnessed the incident have corroborated and said the mob was easily 150-strong.
"While the initial altercation was between Najeeb and one other guy, it eventually led to someone gathering a mob and beating up Najeeb," says Mohammed Shah Ahmed, who also lives in the hostel.
"We had to lock Najeeb in the bathroom. We were scared for his life. The people who had beaten Najeeb up were mostly affiliated to the ABVP or other right wing groups," Shah Ahmed said.
A case under section 365 (kidnapping with intent secretly and wrongfully to confine person) under the IPC has been registered at the Vasant Kunj North police station on the basis of a complaint lodged by Najeeb's mother who was present at the JNU campus on 17 October.
Taken?
"I had spoken to him the day he went missing," said Fatima Rafeeq mother of Najeeb. "Once I heard about the brawl, I immediately left home to meet him at his hostel and asked him to stay put. But by the time I reached, he was nowhere to be seen."
Najeeb's roommate Karim was present in the room the morning he disappeared. He had stepped out for breakfast and found his roommate missing when he returned. Najeeb's roomate and others in the hostel all suspect a case of kidnapping.
Security in the area doesn't have any idea about where Najeeb may be and deny even seeing him leaving the hostel the morning he disappeared. According to them, no student was unwillingly dragged out nor did any such incident take place. There are no CCTV cameras near the hostel for the police to investigate.
Singled out
No one at the hostel could give an answer as to why Najeeb was targeted. The student's union, JNUSU, has said that the incident is an effort to communally polarise the campus. They assert that Najeeb was attacked in the presence of security personnel and was "criminally intimidated and communally targeted".
They also allege that JNUSU president Mohith K Pandey, who had come to meet with Najeeb after hearing about the brawl, was also assaulted the very same night.
"We will approach the Delhi High Court and file a petition if Najeeb is not found in the next two days," says Sarfaraz Hussain, Advocate, Delhi High Court, who is also a close relative of Najeeb.
Catch spoke to some of the accused named in the chargesheet, but even they claim that the have no idea as to where Najeeb is.
"There was a fight yes, but Najeeb had started it and we were also injured. There was no reason for us to target Najeeb. We were just there to distribute pamphlets for the upcoming hostel elections."
With inputs from Vikas Kumar. Edited by Aleesha Matharu
More in Catch - A timeline of JNU issue
ABVP is casteist, anti-Dalit and anti-women: former JNU unit vice president