Dear Kanhaiya Kumar, CPI without CPM would be reduced to JNU's Ganga Dhaba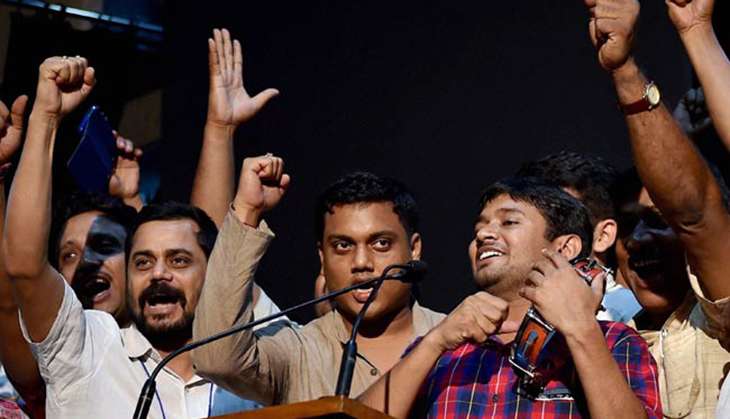 Jawaharlal Nehru University (JNU) student leader Kanhaiya Kumar, latest star of Indian politics, visited Kolkata on Thursday, addressed a full house of Communist Party of India (CPI) workers. During his address, he took a jibe at the Communist Party of India (Marxist), and enthused all attendees.
"There is a certain veteran CPM leader who is also a former student of the JNU. He said that the Modi government was authoritarian and not fascist. To him I want to say that comrade if you don't want to fight anymore, please retire and go to New York. We will fight our battle," said Kanhaiya, taking a dig at a recent opinion piece written by Prakash Karat.
Kanhaiya then spoke about the CPM-Congress alliance in Bengal and said that CPM general secretary Sitaram Yechury will answer on that, not him.
The old fogies of the CPI were charmed by young Kanhaiya's speech. Former state secretary of the CPI, Manju Kumar Majumdar went into philosophical mode and said he had no words to explain such a great speech, he needs to assess what they have been able to achieve and the meaning of 'azaadi' has also changed for him. He realised they also need 'azaadi'.
Why Kanhaiya is wrong
However, Kanhaiya's speech and his idea of politics is wrong on two counts.
Left politics is at a crucial crossroads. CPM, the torchbearer of democratic Left, stands decimated in Bengal, and remain stagnant elsewhere in India. The only exception being Kerala. The foremost priority of the Left should be to survive Indian politics and for that they need to gain political ground.
Left has a common agenda - of rallying against liberalisation, privatisation and globalisation. And certainly they have a common enemy - Narendra Modi and his government, fascist to some, authoritarian to others.
But they lack unity. When the entire democratic Left is diminishing in numbers, a bigger consolidation of the Left, which must include all democratic communist parties, activists, academics and NGOs with a leftist bent becomes a necessity.
Kanhaiya must understand that criticism of Left partners publicly does not augur well for the future of Left politics. Media will surely feast on such speeches. The widely circulated English daily, The Telegraph, cleverly used the headline - "Uncle, if you can't fight, go to New York". And the public is not foolish to repose their faith on an ideology which is ripe with rifts and undecided on the future course of action.
Secondly, Kanhaiya is not aware of the idiom 'when in Rome, do as the Romans do'. He stated that he wants to start his speech with the fallacies of the Left, rather than criticism of the Rashtriya Swayamsevak Sangh, the Left's ideological enemy.
CPI, once a great force to reckon with, won only 1 seat in the 2016 assembly elections and had the lowest vote share as against CPM, All India Forward Bloc and Revolutionary Socialist Party, other major partners of the Left Front. In 2011, CPI had won 2 seats.
CPI's electoral success in Bengal entirely depends on the CPM. It is the CPM cadres who campaign for CPI, it is the CPM voters who vote for CPI. If CPM reduces further in next election, CPI may not even open its account in the state. And if CPM leaders 'retire', Kanhaiya's party might wither away. They will have to fight ideological battles in the drawing rooms of Delhi and in Ganga Dhaba of JNU.