SSB jawans try to rescue commandant accused of murder, spark row with West Bengal govt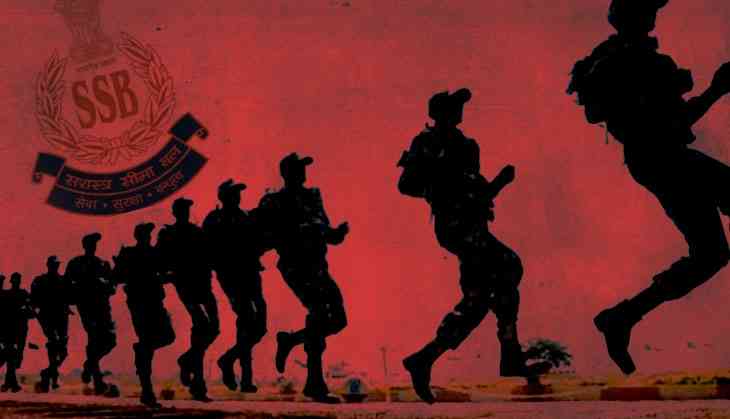 A curious incident has created tension in Diamond Harbour in West Bengal's South 24 Parganas on Friday. Deepak Kumar Singh, a Sashastra Seema Bal (SSB) commandant accused of killing a local, was allegedly "kidnapped" by his colleagues while the West Bengal Police was taking him to produce in a court.
According to the police, when they were about to take Singh and an SSB jawan to court, other jawans gheraoed their van, took away Singh and the jawan and drove straight to the SSB camp. Two policemen were injured trying to stop the jawans. One of them was reported to be critical.
SSB Inspector-General Srikumar Bandhyopadyay said he had no knowledge of the operation, in effect indicating that this was rogue action on the part of some SSB personnel.
"We have sought a departmental enquiry. I have sent some senior SSB officers to look into the matter and to speak with the police in Diamond Harbour as well as to the jawans and the commandant. They will submit a report," Bandhyopadyay said.
Senior police officers said the murder accused were arrested again and produced in court after Bandhyopadhyay intervened.
The IG said he came to know of the incident after being briefed by Anuj Sharma, additional director-general of police (law and order), over phone.
Singh and the jawan are accused of murdering Altaf Jamadar, a local who was allegedly involved in a fake-currency racket.
Apart from murder charges, Singh and the jawan have been charged under Section 224 of the Indian Penal Code, which involves obstructing one's own lawful apprehension.
Soon after the incident Chief Minister Mamata Banerjee said: "This is undesirable and I will take the matter up with the Union Home Ministry. How can SSB personnel behave like this? If they had to conduct an operation, they should have informed the police."
"We need to know the exact reason why Singh and his colleagues went to raid the fake currency racket and also killed an accused without informing the state police," Bandhyopadhyay said.