Special train for Chhath Puja 2018: Indian railways' these special trains are where you can book tickets easily; here are the details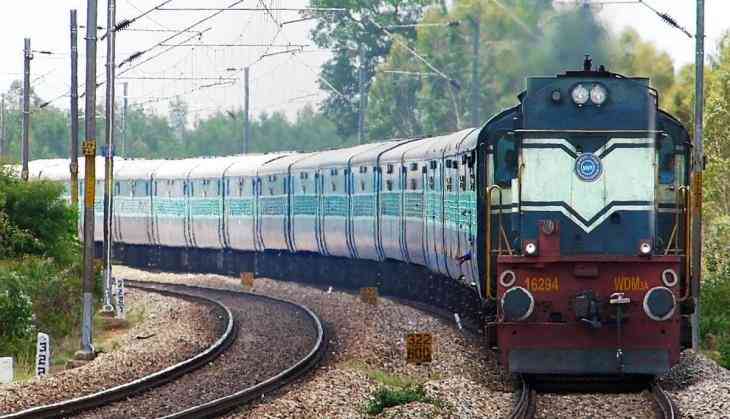 Like every festival, there is so much crowd for train tickets at this festival too. Train going to Uttar Pradesh-Bihar and Purvanchal has no room for the confirmed ticket and the number of waiting seat is going over 300 and 400. So, there is no chance of confirmation of the ticket in this crowded situation.
But you don't need to be upset because there are special trains for the occasion of festivals Dussehra, Diwali and Chhath.
Here are the details of the train:
-There will be a train (044420) from Hazrat Nizamuddin at 8.50 every Monday from 8 October to 26 November. This train will reach Lucknow next morning at 5.40. The train contains 19 coaches including one first AC, two second AC.
-The same train will run on every Tuesday in return under the number of 04501 from 9 October to 27 November. It will depart from Lucknow at 9.30 and it will arrive at Nangaldam next day at 1.00 PM.
-From 9 October to 30 November, a train (04501) will run on every Tuesday and Friday from New Delhi to Brauni. It will run from New Delhi at 7.25 PM. It will reach Chaarbaagh and Brauni next day at 4.10 am and 6.50 am respectively.
-The same train under the number 04403 will return back on every Saturday. It will depart at 9.35 pm from Brauni and it will reach New Delhi next day at 10.10 am.
-Train no 04024 will be running on every Monday and Wednesday from 8 October and 29 November. It will depart from Delhi at 11.15 am and will reach Lucknow at 6.50 pm. It will arrive Darbhanga next day at 9.30 am. The train will contain 16 coaches.
-The same train (040239) will depart from Darbhanga on every Tuesday and Friday at 12 pm and it will reach Delhi at 12.40 am next day.
Also read: After cyclone Titli's warning, Odisha government announces closure of all schools, colleges in these four districts of the state