After cyclone Titli's warning, Odisha government announces closure of all schools, colleges in these four districts of the state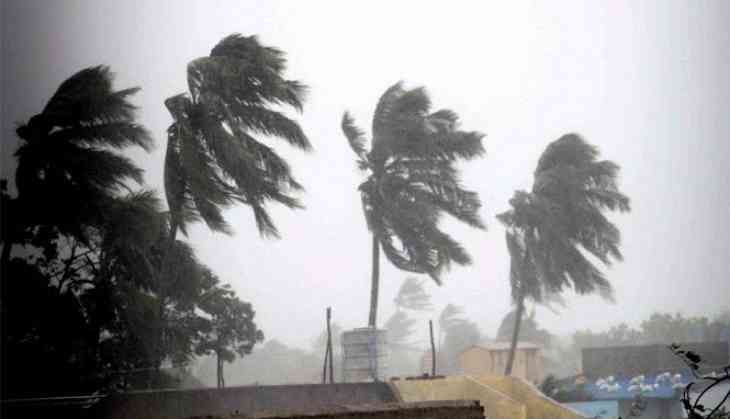 As cyclonic storm is heading towards the Odisha and Andhra Pradesh coast, the Odisha government has announced the closure of all schools and colleges in four districts from Wednesday as precautionary measure.
IMD warned that heavy rainfall is likely in the state because of a deep depression over Bay of Bengal.
The decision to close schools, colleges, Anganwadi centres in the districts of Gajapati, Ganjam, Puri and Jagatsinghpur was taken in a meeting chaired by the chief secretary Aditya Prasad Padhi. The decision has been taken after taking stock of the situation.
Cyclone Titli is situated about 510 km southeast of Gopalpur and will pass through Odisha and ajoining north Andhra Pradesh coast between Gopalpur and Kalingapatanam on Thursday morning.
H R Biswas, Director of the Meteorological Centre in Bhubaneswar, was quoted by PTI as saying "Titli is very likely to intensify further into a severe cyclonic storm during the next 24 hours. It is likely to move northwestwards from tonight and cross Odisha and adjoining north Andhra Pradesh coasts between Gopalpur and Kalingapatnam around Thursday".
He further said "The wind speed will gradually increase to 80-90 kmph and gusting to 100 kmph from Wednesday evening along and off south Odisha coast and 55-65 kmph gusting to 75 kmph along and off north Odisha coast".
The Odisha government made the arrangements to cause zero-casualties during the cyclone. Alerting all district authorities, it said to prepare for emergency relief work. Fishermen have been told to avoid to go out to the sea as wins up to 125 kmph.
Also read: #MeToo: Union Minister Maneka Gandhi called for an investigation against MJ Akbar; says 'Men in position of power often do this'