Skill India: why it won't create a nation of trained workers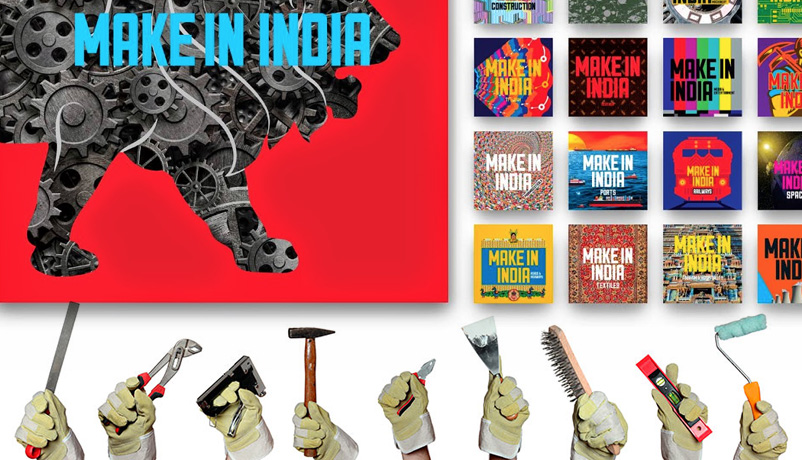 The plan
Skill India announced by PM Narendra Modi to \'save India\'s poor\'
It aims to skill 400 million workers by 2020
Immediate goal is to train 110 million workers in 23 sectors
This year\'s target is 6.5 million workers; last year 3.5 million were trained
The glitch
The targets of the scheme seem unrealistic
To meet the 110 million goal, 16 million people must be trained a year till 2022
The focus is on manufacturing, which is not India\'s strength
Factories are being automated at the expense of labour
Even the service sector isn\'t hiring as many workers as expected
Unorganised sector workers, women many not benefit much
Prime Minister Narendra Modi has declared that his ambitious Skill India programme, launched on 15 July, will save India's poor.
Will it, and how exactly?
Nine out of 10 Indian workers are employed in the unorganised sector, and most are self-skilled. In the past few years, though, formal skilling, of the sort provided by agencies that give certificates, has been in demand, fuelled in part by the young generation's desire to make a better living than their parents.
The idea for skilling India is rooted in the desire to earn the 'demographic dividend' by getting the country's vast working-age population to earn better, so they can save up more for when they all grow old.
Admittedly, a multitude of Indians could do with a skill upgrade. But is Skill India up to the task?
Also read: Skill India: Is Rs 1,500 crore enough to train 40 crore Indians?
Coming up short
The scheme is rife with glaring gaps, some of which can potentially cloud the entire effort.
It aims to skill 400 million people by 2020, but the immediate goal is to train 110 million workers in 23 industry sectors.
This year alone, the National Skill Development Corporation aims to train 6.5 million people, nearly double the 3.5 million trained last year.
At this rate, however, achieving the 110 million target will require training nearly 16 million people every year between 2016 and 2022, four times as many as trained in 2014.
This begs the question: how exactly are these targets set?
To skill 110 million people, 16 million must be trained every year till 2022. Last year, only 3.5 were
Announcing Skill India, Modi emphasised the need to map the manpower requirements and train workers accordingly. But experts are not convinced about this approach.
"Currently, we look only at the demand side. We look at what sector skill councils expect the demand for labour to be and what industry groups estimate the demand to be, which sectors are likely to grow and how many workers will they need," says Sabina Dewan, president of JustJobs Network, an independent global network that researches labour and employment issues.
75% workers in manufacturing, 86% in agriculture haven't passed school. How difficult will it be to skill them?
"But this approach completely misses the supply side of the equation. With 52% of the population having only a 10th grade education or less, it will take a lot to equip people with the skills they need for the kind of high growth sectors we're talking about. There is a big mismatch. We need to be realistic and build and upgrade skills bottom up."
Indeed, according to the government's Economic Survey for 2015-16, just one-fourth of the manufacturing workforce has passed secondary school. In the agriculture sector, the number is merely 14%. And this complicates the scheme further.
"Skilling and education are not mutually exclusive. We shouldn't focus on one at the expense of the other. India needs both," Dewan says.
A difficult job
The next logical question is: where will the skilled people work?
The obvious response is that the private corporations have to step in, and show that they are willing to hire more and pay more for better skills. Will they?
"Businesses paid lip service to skill development in the last four-five years when the policy was being formulated by both the UPA and the NDA, without showing willingness to pay a premium for skilled workers," says Mark Runacres, chairman of British Business Group, Delhi. "Now the policy requires businesses to not merely appreciate the better skills but to pay for the result as well."
"It is very well that you train people, but you also need jobs for them. Such a policy is critically dependent on creating jobs. This is a huge challenge in the current global economic situation," Runacres adds.
There is also concern that despite being skilled, people might not find enough work owing to 'jobless growth' - high economic growth not accompanied by an equivalent rise in jobs.
One major cause of jobless growth is increased automation in factories. Data from the government's Annual Survey of Industry indicates that labour-intensive manufacturing has declined sharply after 1990-91.
"In the big picture, it's true that modernisation and better technology are likely to lead to fewer jobs in manufacturing, though there are also cases, like in the textile industry, where new technology has actually led to companies creating more jobs," says Runacres.
"However, the Chinese experience of labour-intensive manufacturing growth will fast recede into the past. India needs to keep its strength in services in focus."
But of the 23 sectors Skill India is focussed on, no more than nine are in the services sector, including hospitality, beauty and wellness, and IT.
Field not wide enough
The economy's capacity to absorb skilled workers is also questionable.
"India's growth has been high, but it is focussed on a few sectors. and is not broad-based. There is great diversity in the potential skills of labour, but all of them cannot join a few sectors," said Vinoj Abraham, a labour economist at the Centre for Development Studies, Thiruvananthapuram.
"Even services that are traditionally considered labour intensive have not absorbed as much labour in India as we expected. In fact, the story is quite the opposite," he added.
Then there is the big issue of the unorganised sector. Domestic work, plumbing, carpentry, driving, sweeping, sharpening knives, etc. are all 'unorganised' work, yet require specific skill sets.
"This is much more difficult. Thus far, the government has been slow to address this area. We need to find ways for a broader field of employers, such as you and me, to recognise the value of training and skills in the unorganised sector," Runacres says.
"Society will have to find a way to reward better skills, and not continue to keep replacing somebody with the next cheaper person."
Lastly, will skilling programmes benefit women as much as men?
"There is a real lack of attention to making sure that skilling policies are also targeting women and are sensitive to their needs," says Dewan.
"Women should not merely be relegated to sewing or tailoring courses. We need to have skilling policies that focus on building the economic potential of women. Skills are important in enabling women to make the transition from education to employment."
In sum, it is unclear how the government will skill a vast number of people, many of whom are poorly educated. How, even if workers are skilled, will the country's manufacturing sector reverse course and start hiring more? How will Skill India benefit the unorganised sector, where the situation is worse?
Modi seeks to build a synergy between Make in India and the skilling scheme. It is to be seen if the lion can deal with so many elephants in the Skill India room.