Shiv Sena coins new slogan ahead of Uddhav Thackery's Ayodhya visit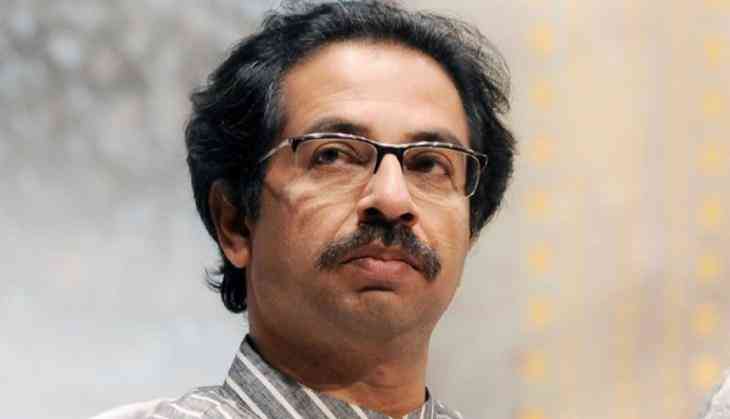 Days before Shiv Sena Chief Uddhav Thackeray's visit to Ayodhya, Shiv Sena has come up with a new slogan endorsing 'construction of temple before the formation of government'.
The new Shiv Sena slogan coined in the Hindi language reads, 'Har Hindu Ki Yahi Pukar, Pehle Mandir Fir Sarkaar' which roughly translates to 'Every Hindu has same demand, construction of Temple before the formation of Government'.
Upset with the delay in the construction of Ram Temple in Ayodhya, Shiv Sena chief Uddhav Thackeray on October 18 announced that he would visit the city in Uttar Pradesh on November 25.
Sharing details of his visit, Shiv Sena's Rajya Sabha MP Sanjay Raut a few days back said that party chief Uddhav Thackeray is going to Ayodhya to remind Prime Minister Narendra Modi and the Bharatiya Janata Party (BJP) government that Ram Temple needs to be constructed.
Raut also informed that all preparations have been made for Thackeray's visit to Ayodhya on November 25. "All preparations have been done for Uddhav Thackeray's visit to Ayodhya on November 25. He is going there to remind Modi ji and the BJP government that Ram Temple needs to be constructed," Raut told ANI.
On October 29, the apex court adjourned the hearing of the Ayodhya title suit case until January 2019.
The apex court had adjourned the matter, which challenged the Allahabad High Court verdict of 2010 that ruled that the disputed land in Ayodhya should be divided into three parts for each party - the Sunni Waqf Board, the Nirmohi Akhara and Ram Lala.
The Babri Masjid in Ayodhya was demolished on December 6, 1992, allegedly by a group of some Hindu activists, claiming that the mosque was constructed by Mughal king Babur after demolishing a Ram Temple that originally stood there. Since then, several hearings have been held in the top court to resolve the issue.
-ANI