Sanjay Hegde at JNU: "Constitution allows azaadi, but our constitutions don't"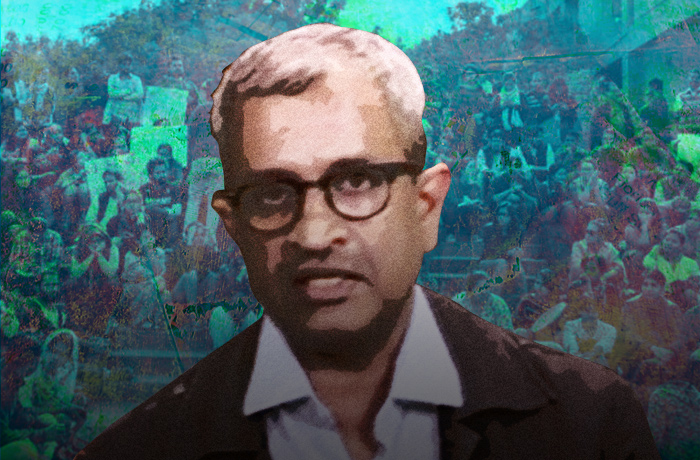 "The Constitution allows azaadi, but our constitutions don't". This sharp pun is what Sanjay Hegde, Senior Advocate at the Supreme Court, had to say on the distinction between what India's supreme law provides, and what majoritarian politics and mindsets allow.
Speaking at the Jawaharlal Nehru University on 22 March, Hegde raised a strong pitch for the freedom of speech and expression.
Also read - "Don't get so hyper on this anti-national business": Ex-RAW chief AS Dulat on JNU
The senior lawyer took the audience back to the days of Indira Gandhi's Emergency, when Attorney General HR Gokhale and law minister Siddharth Shankar Ray were instrumental in quelling dissent. And then, in a seemingly oblique reference to Union Finance Minister Arun Jaitley, he added: "Lawyers who later go on to become administrators and ministers push the envelope a little further in abrogating the Fundamental Right to freedom of expression, instead of protecting it."
Reasonable restrictions
Hegde stated that 'reasonable restrictions', as provided in Article 19(2) of the Constitution, are to be used only in the most exceptional and threatening of circumstances, and not as a default measure. But over the years, those holding the reins of power have used it exactly in that manner, and according to their "comfortable convenience".
He drew reference to the Supreme Court's Constitution Bench's majority decision in the case of The State of Madras v VG Row (1952), which hinged primarily on the freedom of association, a Fundamental Right under the Constitution.
Senior Advocate Sanjay Hegde raised a strong pitch for the freedom of speech at JNU on 22 March
Drawing extensively upon then-Chief Justice of India Patanjali Shastri's majority ruling, Hegde emphasised that "reasonable restrictions" must adhere to constitutional and legal principles, and not political ideologies.
In that ruling, Justice Shastri had stressed upon the free dissemination of propagation and dissemination of speech, unless it led to an imminent threat of law-and-order problems.
Politics of difference
'Unity in diversity' is a commonly stated term in political discourse, but it's often held hostage by various constraints.
The most alarming one is that Indians have the inherent habit of highlighting their differences on the lines of parochialism, instead of ironing them out.
Hegde said with a tinge of regret and resignation that Indians don't seek to define themselves; rather, they go out of their way to question 'others' - whom they consider treacherous, and 'disloyal' to the nation state.
The politics of the present times, whose hallmark seems to be to cast aspersions on dissent of any kind, is at conflict with the Constitutional principles. After all, the fundamental law of the land provides ample space for the expression of dissenting values, even if it riles those groups subscribing to the tenets of majoritarianism, Hegde emphasised.
He said the vitriolic politics of difference should not be allowed to carve up a country which is already fragmented, as the audience applauded.
Also read - Nation wants to know: How can 2782 boys in JNU use 3000 condoms daily?
Troublesome criminal contempt law
A member of the audience, whose identity Catch was unable to verify, asked why the law of criminal contempt of court should not be enforced rigorously.
Referring to Britain's Spycatcher case (1989) in which The Daily Mirror called House of Lords judges "You Fools" and was finally let off, Hegde said the law should not been used as a 'swashbuckling sword'.
Sure, the law is effective in providing implementation of High Court and Supreme Court rulings, but judges' expression of umbrage and the consequent levying of criminal charges only exposes their feet of clay, Hegde asserted.
More in Catch - #JNURow: Kanhaiya Kumar is back and how!