Revealed: Just before note ban, BJP bought land in Bengal as well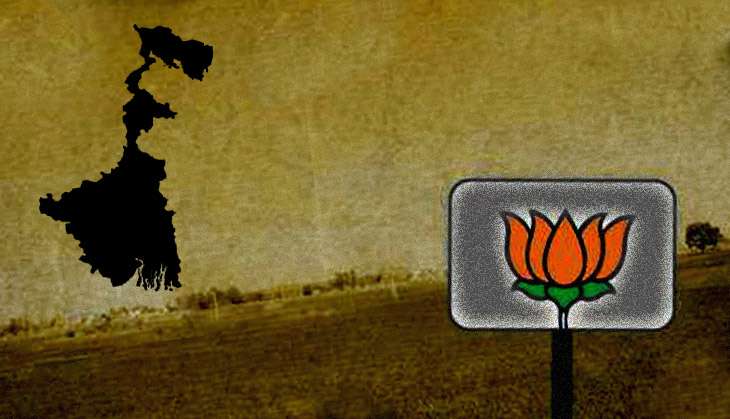 Not only in Bihar, Rajasthan and Odisha, the BJP also went land shopping in Bengal in the weeks before the note ban was declared on 8 November.
According to sources, the party bought land in Baruipur, South 24 Parganas; at Sukanta Pally near Dum Dum Airport, Kolkata; and in Burdwan.
In Baruipar and Burdwan, an acre of land each was bought for Rs 1 crore, while 16 acres were bought at Sukanta Pally for Rs 25 lakh per katha (32 kathas make up one acre).
Also Read: BJP paid crores in cash to buy land in Bihar before note ban. Amit Shah authorised deals
The sources said the land in Dum Dum was bought through the broker brothers Subal and Chinmoy Mondal under the supervision of the party's North 24 Parganas district president Manas Bhattacharya.
The vacant plot purchased by the BJP at Sukanta Pally in Kolkata.
The BJP's Bengal chief Dilip Ghosh admitted that they have bought land in some districts to set up offices, but insisted that it was purchased with "white money" and party chief Amit Shah's PAN card was used for the transactions.
"What is the big deal? There's no need to create unnecessary controversy. What's wrong if we bought land a month before demonetisation?" Ghosh asked.
Not everyone is convinced, though. Partha Chatterjee, Bengal's minister for parliamentary affairs, said, "We have got information that the BJP purchased land just before demonetisation. It reinforces what we have already said, that BJP MP and MLAs knew about demonetisation in advance."
The ruling Trinamool Congress leaders, meanwhile, said they will demand an enquiry into the land deals.
Also Read: Not just Bihar, BJP bought land in Kota for Rs 2 crore just before the note ban