Rape, murder, false cases: chilling tale of woman who fought for land rights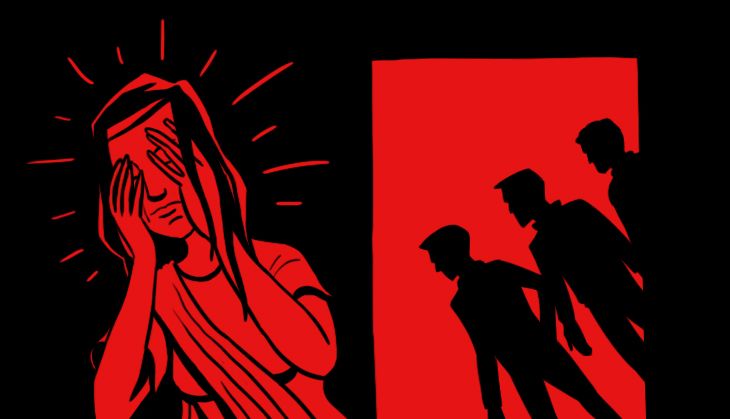 Nightmare begins
In 2000, Jindal had come with two associates to take possession of our land

My mother went to complain to the SDM of Gharghoda. She was detained in the SDM\'s office
Harrassed again and again
My brother was killed, along with his friend, and his death was passed off as an accident

I decided to pursue matters in court in 2014. Things only got worse for me
Land is not a mere possession for farmers in India. It is often a symbol of prestige, an ancestral relic handed down from generation to generation.
The reverence for farming is especially enshrined in tribal societies. Adivasis are not only emotionally attached to their tillage, they worship it.
However, the onslaught of crony capitalism is taking away their holdings for huge profits, and the law is no bar for corporate czars and government officials willing to kneel before them.
Nothing epitomises this reality more than the sordid saga of a tribal woman from Punjipathra village in Raigarh district of Chhattisgarh. From facing gang rape to watching her house being bulldozed, from carrying the funeral bier of her brother to watching her old mother helpless against state oppression, this woman has suffered miseries few of us can imagine. 
And for what? For the sake of saving her land from illegal acquisition by the promoters of an industrial park.
The woman recently narrated her story to some of the renowned jurists at Hidayatullah National Law University in Raipur. Among those present were former Supreme Court judge AK Patnaik, Human Rights lawyer Colin Gonsalves, and the secretary of the All India Lawyers' Union, Shaukat Ali.
The beginning of the nightmare
My father was a government employee. He passed away in 1998. Our plot of land is situated three kilometres from the main village. In the year 2000, an agent of the Jindals, the owner of the Industrial Park, had come with two associates to take possession of the land.
However, my mother refused, as she needed it to raise us children after the demise of my father. We had to pay a bribe for the electrification of our village. But, the formation of Chhattisgarh brought real misfortune upon us. Soon after, the electricity wires were stolen. We lodged a complaint, but no action was taken.
In 2003, we were informed that our land would be acquired. We came to know from the village sarpanch that a meeting of the Gram Sabha was not called to ratify the proposal. The local officials told us that our land was also under the purview of the acquisition proposal, and we should come to collect the compensation money.
The pressure tactics began when my mother raised an objection. One day, they came to demolish the fence of our house. My mother, who was a government employee herself, went to complain to the SDM of Gharghoda, Sunil Jain. She is diabetic and has high blood pressure. Yet, she was detained in the SDM's office.
On the  one hand, my mother was confined, and on the other, I, along with my brother and husband, was standing firm on our land. We were committed to resisting bulldozers on our fields. Meanwhile, my mother was threatened at the SDM office with dire consequences. They minced no words in saying that her children would be bulldozed if she did not give consent for the acquisition.
DK Bhargav and Rakesh Jindal, who were apparently the agents of Jindals, the owners of the Industrial Park, were also sitting in the same office. My mother called us to the SDM office when it became clear that they would not desist from running the bulldozer over us. We stayed there for four hours as they ruined our fields. The lush green mango and cashew trees were razed to the ground. A dirt road came up overnight on the farmland and movement of traffic started.
Brother's murder shown as accident
Still, my mother did not sign the consent letter. The police started to hound my brother Praveen. He was taken to the police station every other day, and made to stand in the scorching heat for hours. Several other means of torture were used to break his will.
On 1 April 2007, Praveen went to Taraimal with his friends. The next morning, we received the news of his 'accident'. He and his friends were dead by the time I reached the spot. Nothing on the site suggested it was an accident. The administration covered up the brutal killings as a mishap.
Half of our land was occupied by now. When my mother tried to lodge a police complaint, she was charged with breaching the peace instead. I had to send my six-year-old child outside the region for studies. It was a tough decision for me.
No respite in court
In 2014 , I decided to fight a legal battle. However, my case was dismissed at the level of the Registrar in the Supreme Court.
The refiled petition came up for hearing on 7 April 2015. The lawyer defending Jindal is present in this programme. I was pained to see him.
I could manage only one or two lawyers to plead my case, while the other side was represented by a team of up to 20 counsels. How can a common person expect justice against such odds?
When I returned from the court hearing, the collector did not permit me to join my job. I was arbitrarily transferred. They are still not paying my salary. The police refused to register an FIR.
...And the rape
On 31 May 2015, I was at home with my mother. I had been suffering from fever since the previous night. So, I went out to see a doctor in the morning. I was waiting for the bus when suddenly a four-wheeler stopped in front of me.
The driver offered me a lift to Tamnar. I boarded the vehicle, but fell unconscious within a few minutes. I don't know what happened to me.
When I woke up, I found myself blindfolded, with both hands tied to a bed. I heard some people calling each other as 'manager' and 'director'. A man came upon hearing my cries and claimed that my land was in their possession.
You will hang your heads in shame if I were to tell the entire story of their savagery. I put on my clothes when they untied my hands. Eventually, I was thrown at the same spot from where I was picked.
We lodged a police complaint on 3 June. Predictably, there was no action whatsoever. On 5 June, policemen came to my husband's house and threatened him.
"Don't indulge in netagiri, or else we will label you a Naxal and kill you," they told my husband. The cops even ripped off my complaint in his presence.
Nevertheless, I have resolved to fight this injustice. I will not give up till I am alive.
Translated by Deepak Sharma
Edited by Shreyas Sharma