Ramgarh lynching witness' wife killed in 'accident', husband threatened in court
Catch Team
| Updated on: 12 October 2017, 19:54 IST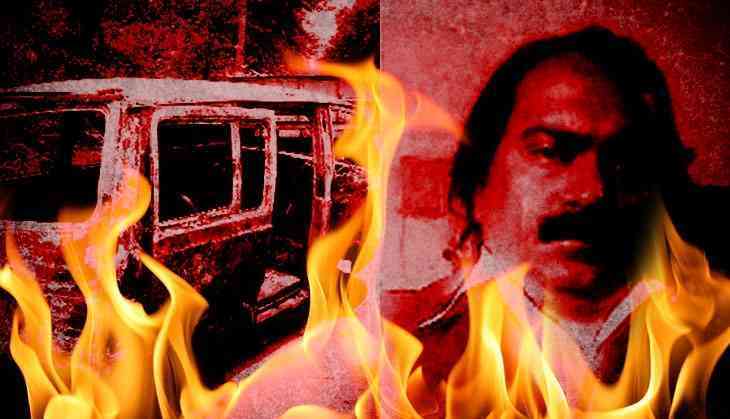 The wife of the main witness in lynching of Alimuddin Ansari in Jharkhand's Ramgarh, was killed in an accident minutes just before her husband was about to testify in court.
Jalil Ansari was supposed to depose in court on 12 October. He was in court when he received information that his wife Zulekha Khatoon met with an accident and had succumbed to her injuries on the spot.
Ansari's wife had actually accompanied him to the court and she went back home to fetch his identification documents when the motorcycle on which she was traveling was hit from behind by a vehicle.
According to a police complaint filed by Ansari, "I reached the court in Ramgarh with my wife at 10 AM to give testimony. As I had forgotten to bring by identification documents, I sent my wife along with the son of Alimuddin Ansari on a motorcycle. After that the supporters of the accused began threatening me of dire consequences if I went ahead and testified".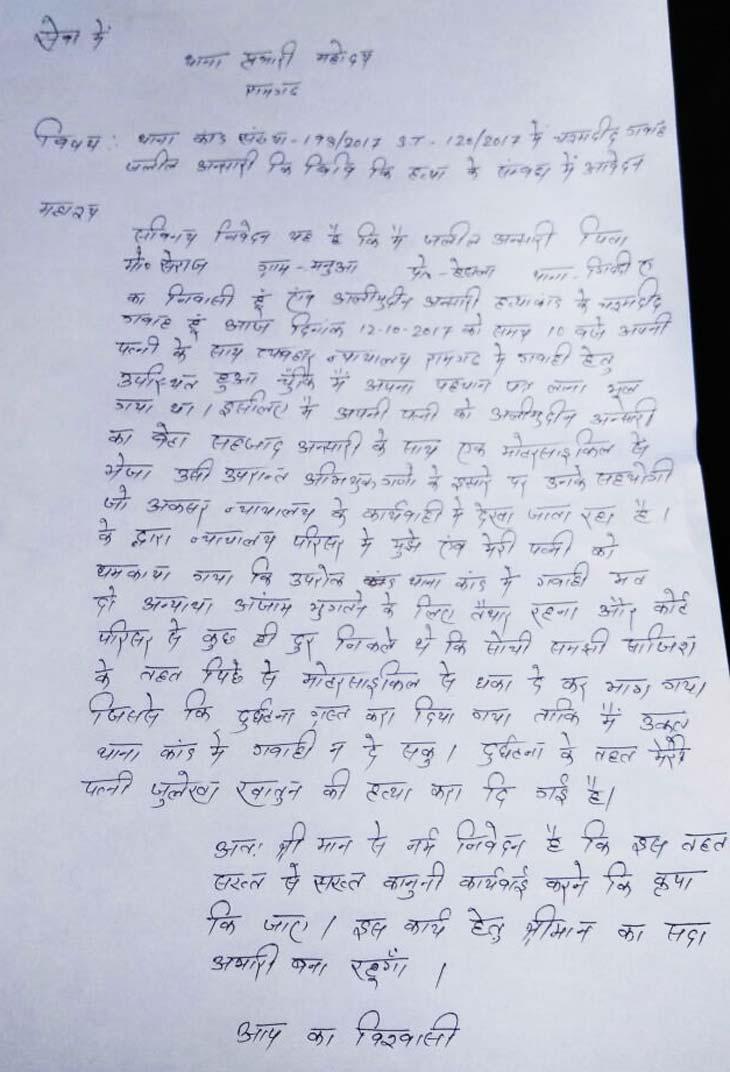 Jalil Ansari's complaint
Ansari further alleged that his wife's "accident" was a pre-planned conspiracy to prevent him from testifying in the Alimuddim Ansari lynching case.
Alimuddin was lynched to death in Ramgarh on June 29. The accused include Nityanand Mahto, in-charge of the BJP's district media cell and Deepak Mishra and Chhotu Verma, both of whom are allegedly linked to the local Gau Raksha Samiti.
According to an Indian Express report, another accused Raj Kumar who is alleged to be a "new recruit" in the local Gau Raksha Samiti from the time he left a market 15 km from Ramgarh town. Apparently he was in touch with Verma and Mishra throughout this time.
"According to call records, Kumar was in touch with Mishra and Verma from around 7.30 am on June 29. For almost two hours, he followed them, informing the other two about his location. The others then gathered at a spot near Bazar Tand, where they intercepted Ansari at around 9.30 am and started beating him," Deputy Superintendent of Police VK Chowdhary is quoted by Indian Express as having said.
Mishra and Verma have alleged that Alimuddin Ansari was ferrying beef on this route regularly, indicating that they had been watching him from some time.