Raj Thackeray's MNS warns Kangana Ranaut for her PoK remark defaming Mumbai Police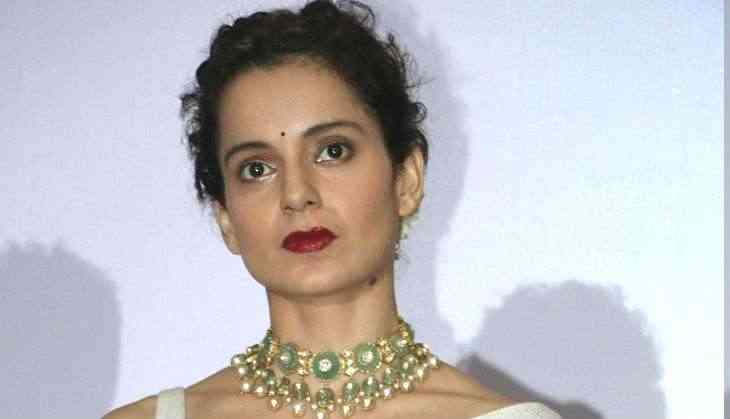 Not long ago, bollywood acterss Kangana Ranaut issued an array of tweets criticising the Mumbai Police and comparing the city to Pakistan occupied Kashmir was not received well by the president of the cinema wing of Maharashtra Navnirman Sena, Ameya Khopkar.
The undeterred actress' tweet continued to evoke criticism on the second day as well and social media users have cast their aspersions for disrespecting the city.
On Friday, Ameya Khopkar took to his official twitter handle and issued a warning to those who have spoken in opposition to the Mumbai police, with naming anyone.
"Today the city is safe only because of Mumbi Police and women can travel alone even at night. We will not allow anyone to injustly criticise and malign the image of the Mumbai Police," he tweeted.
"Mumbai police official are the ones who stand on their feet with bravery regardless of the issues the go through. Anyone who has a problem with that are free to leave the city and settle some place else. You can call this a threat or a caution, no true Mumbaikar will tolerate anything like this about Mumbai Police.
In responce to Khopar's attack, some twitterati have also wondered why he has not tagged or addressed the actress directly.
Kangana had stated that she does not need protection from Mumbai police, but from Himachal Pradesh or the government of India when she returns to the city to bring out what she called drug mafia in the film industry. She further went on to say that she is more scared of the Mumbai Police than the movie mafia.
Earlier today, the Maharashtra Navnirman Sena (MNS) jumped into the fray warning her not to criticise the Mumbai Police while the Congress blamed the BJP IT cell of working behind the curtains on behalf of the actress.
Previously, Kangana had also trained her guns on Mumbai Police Commissioner, Param Bir Singh, for allegedly liking a disparaging tweet against her. The actress than attacked Singh and also accused him of encouraging public teasing and bullying of those who were fighting for Sushant Singh Rajput.
In the meantime, many Bollywood star, including Urmila Matongkar, Renuka Shahane and Ritesh Deshmukh among other have called out Kangana for her tweet comparing the Mumbai to PoK. Shiv Sena MP Sanjay Raut had also criticised the actress for her tweet.
Also Read: NCB divulges how Rhea Chakraborty's brother Showik got to know drug dealer