Raipur teen stabbed, dragged by hair by man she rejected; video goes viral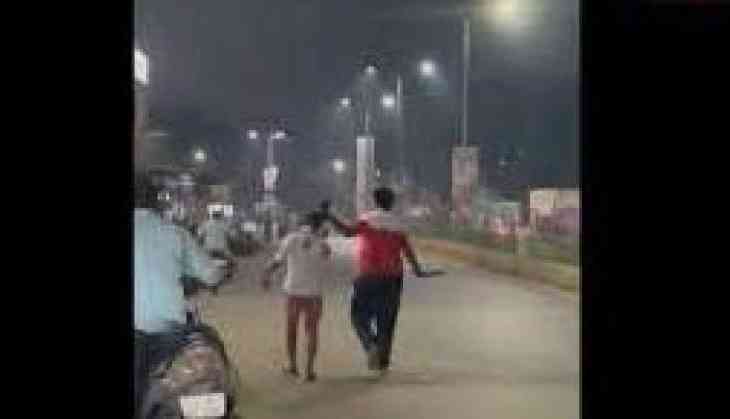 In a shocking incident that has come to light from Chhattisgarh's Raipur, a young girl was stabbed with a knife and dragged by her hair by a man she rejected. The 47-year-old culprit has been arrested.
A video displayed the gravely injured 16-year-old girl being dragged by the culprit, identified as Omkar Tiwari. The man was seen dragging her by her hair and holding a knife in his other hand.
On Saturday, the culprit, allegedly drunk, barged into the girl's house and started shouting at the family. He allegedly attacked the girl with a knife and stabbed her in the neck. She tried to escape but the man chased her and dragged her by her hair until she collapsed on the road.
Here's the video:
ये वीडियो छत्तीसगढ़ की बताई जा रही है। महिला को बुरी तरह घायल कर बाल पकड़कर सड़क पर खींच रहा है ये राक्षस। इतने लोग ये सब होता देख रहे हैं लेकिन कोई आगे बढ़कर मदद नहीं कर रहा। कहाँ है प्रशासन ?? pic.twitter.com/L5AfGaGXgQ

— Swati Maliwal (@SwatiJaiHind) February 19, 2023
When the video went viral, the police launched an investigation and arrested Tiwari.
As maintained by police, the girl worked at Omkar Tiwari's grocery store in Raipur's Gudhiyari area. She is believed to be in a critical condition.
The police said the man wanted to marry the teen, but she refused and quit her job. Some reports say there was a money dispute.
Also Read: Guwahati horror: Woman kills husband, mother-in-law, stores body parts in fridge