PM Narendra Modi to inaugurate India's longest rail-road bridge in Assam on December 25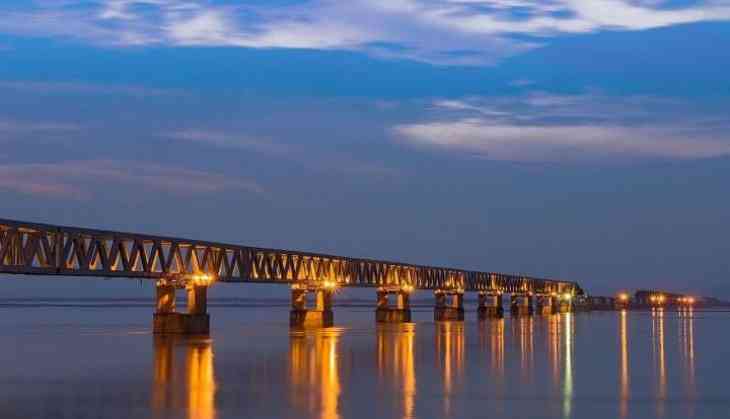 Prime Minister Narendra Modi will inaugurate India's longest railroad bridge on December 25.
The ceremony to mark the opening of the bridge coincides with the 94th birth anniversary of the former prime minister, Atal Bihari Vajpayee, who passed away in August. It was Vajpayee who laid the foundation stone of this bridge in 2002.
The overpass, called Bogibeel Bridge, is in Assam and is a combined road and rail bridge over the River Brahmaputra - precisely between the districts of Dhemaji and Dibrugarh.
It is believed that this route will help the people of Arunachal Pradesh by saving their time on commuting to southern Assam.
As of now, a train journey from Arunachal Pradesh to Assam's Dibrugarh requires a 500 km detour via Guwahati. After the bridge becomes functional, the distance will be reduced by 100 km.
The connectivity is also strategically important for the movement of troops to Arunachal Pradesh bordering China.
This project was first cleared by then prime minister HD Deve Gowda in 1997.
First sanctioned at a cost of Rs 3,230.02 crore, the cost of the Bogibeel Bridge was later revised to Rs 4,857 crores, mainly due to cost escalation and increase in its length to nearly 5 km as against 4.31 km proposed earlier.
-ANI