Noida: 32-year-old TikTok user fires bullet while filming short video in society; held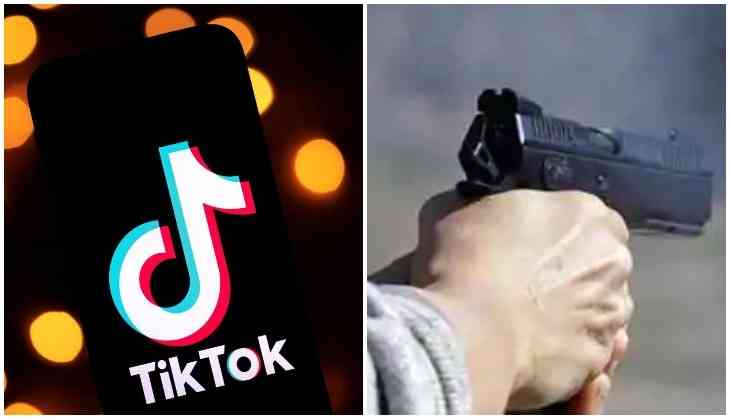 TikTok user fires bullet while filming short video
Tiktok has now become a serious issue as often we see in wake to film short videos people take risky steps and unintentionally end up doing a crime. Recently an incident took place in Noida where a 32-year-old man allegedly fired gunshots in his society while filming a short video in Sector 134's Jaypee Kosmos on Friday evening.
The incident came to light when ACP Mayank Bansal lodged a complaint with police alleging that the accuse identified as Puneet Shisodia fired bullets in the society which entered his house.
As per police, Puneet who lives on 15th floor of one of the towers in the society was filming a TikTok video, so, to add authenticity to his content he took out his licensed pistol and opened fire. While firing a few of the bullets entered ACP Mayank Bansal's house who resides at 17th floor, however luckily the family were not at home so no one succumbed to injury.
Also Read: Gurugram: Shocking! Female foetus found half-eaten under Basai flyover
During an investigation, they found that Puneet was fond of making TikTok videos and would often pose with guns. In fact in past also the police have received a complaint against the accused that Puneet used to play songs from the movie 'Tere Naam' in his Scorpio as he drove around the society.
The police have arrested the accused and have also confiscated the pistol used for filming videos and 106 live ammunition rounds.
Also Read: Noida Horror: Man kills 49-year-old woman he met on TikTok after she refuses to give money