No mercy for Nirbhaya gang rape culprits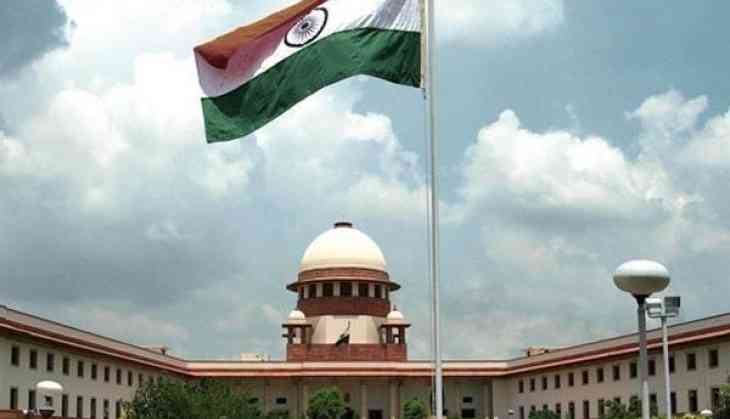 Upholding its earlier order of death sentence, the Supreme Court on Monday dismissed review pleas filed by three of the four convicts in the Nirbhaya gang rape and murder case.
Speaking to ANI, Asha Devi, the mother of the 2012 Delhi gang rape victim, said, "I am very happy with the judgement."
She also said that the punishment should be executed soon.
The verdict has come after less than six years of five men and a juvenile raping a 23-year-old girl on a moving bus in Delhi and later dumping her on the road with her male friend.
The girl, who succumbed to her injuries after 13 days of the incident, was named Nirbhaya, means fearless, by a section of the media.
A three-judge bench, headed by Chief Justice of India (CJI) Dipak Misra and comprising Justice
Ashok Bhushan and R Bhanumathi, pronounced the Monday's verdict in the case.
The judgement came in response to a review petition filed by three death row convicts- Mukesh Singh, Vinay Sharma and Pawan Gupta- against the Supreme Court order of May 2017, which said that Nirbhaya's rapists and killers should be hanged.
The top court, during the course of extensive hearing, deliberated on whether the death sentence should be commuted to life sentence or not, and on May 4 reserved its order.
Akshay Singh, the fourth convict, did not file a review petition against his death sentence.
Ram Singh, ring leader of the gang that raped the girl, allegedly committed suicide in jail nearly three months after the crime.
A minor in the case was convicted by the Juvenile Justice Board and was let off in December 2015 after serving three years in a reformation home.
The Nirbhaya gang rape case created an international outrage and led the government to overhaul legislation on crimes against women.
--ANI