No-Detention Policy: 3 reasons children should not be failed till Class 8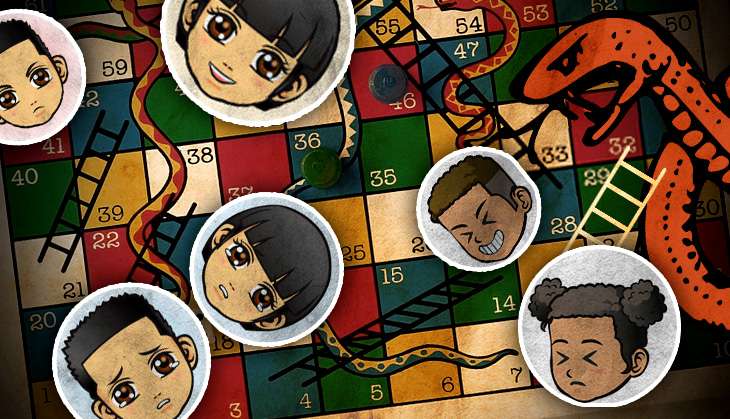 Status so far
The No-Detention Policy (NDP) has been extensively debated
The NDP now says that till Class 8 no child can be failed
Many are of the opinion that the cap should be lowered to Class 5 because kids are not learning
What\'s next?
The New Education Policy is being drafted that may dilute or scrap the NDP
The policy draft is available online and taking suggestions from public up until 15 August
More in the story
Arguments for keeping the NDP exactly as it is now
Things we must keep in mind for the New Education Policy
Is it a good idea to not fail children up to Class 8? Or is it better to go back to the old pass-fail academic system? Are children not studying because they are not afraid of failing?
These are some questions surrounding the controversial No-Detention Policy (NDP), introduced in 2010 under the Right to Education (RTE) Act, under which no child can be failed in school until completion of elementary education, or in other words, till Class 8.
The policy has been widely blamed for the decline in learning outcomes among students, the increasing mass failures in Class 9, and for keeping the children in government schools "illiterate", since a significantly large number are found to lack basic reading and writing skills even after eight years of formal education.
Rajasthan and Delhi Assemblies have passed legislations to amend the RTE Act in order to dilute the NDP, though it has not been cleared by the Centre.
Also read: End no-detention policy before it ruins the country, Arvind Kejriwal warns during Talk to AK
Several other state governments have also opposed the policy. They are backed by many voices of government school teachers.
The draft New Education Policy (NEP) 2016, which is available online for public inputs till 15 August, revises the NDP to have no-detention up to Class 5.
The recommendation was made by the TSR Subramanian Committee, which prepared the report for the NEP.
As criticism of the NDP reaches fever pitch, let us consider three reasons why the policy should not be revised.
1) A question of responsibility
If a child studying in Class 8 is unable to read or write properly, who is at fault?
Is it the child, the teachers, the parents, the larger education system, or the policy which - as detractors claim - "automatically" promotes the students to the next class irrespective of what they've learnt in the previous class?
Before one blames the NDP, as many state governments and their schools have, let us first contextualise the policy.
The NDP is not a random or isolated diktat that simply allows students to pass on to the next class without caring about their level of learning.
Rather, it is meant to be implemented in a framework of Continuous and Comprehensive Education (CCE), according to the RTE Act.
Instead of one year-end final exam, the CCE process includes assessments at short intervals, so that the teacher remains updated about the learning level of each child and can provide supplementary instruction.
It also takes into account extra-curricular activities and non-academic skills, to focus on the holistic development of the child.
"Teachers may lack an understanding of the CCE process, as it is a different system than what we are used to. Therefore, teachers need to be trained, so that CCE can be implemented properly," says a teacher from a private school at Erode in Tamil Nadu, speaking anonymously.
"We also desperately need a smaller pupil-teacher ratio, as the RTE stipulates. Instead of failing children, the focus should be on helping children who are lagging behind with remedial classes and extra support."
The biggest complaint of teachers is that because children are not allowed to fail, they are not studying and their parents remain unconcerned.
But is that why so many school-going children have not even learnt the basics in the first place?
"Most government schools in the country are in a dismal state. There is an acute shortage of teachers, the quality of teaching is pathetic. Teachers do not care if the child has learnt anything," says Devanik Saha, a freelance journalist and activist who has worked in the low-income education space for many years.
Saha has been a Teach for India Fellow, worked with STIR Education, Naandi Foundation and Unnayan Learning Hub.
The most important fact to remember, he says, is that the children who are most affected come from families and communities that are disadvantaged economically and socially.
"Parents who send their children to private schools can usually afford private tuitions, so it's okay if the teaching in school is bad. But low-income families, like that of a daily wage worker or a cycle-rickshaw driver, cannot afford private tuitions. And often the parents themselves are illiterate, so they cannot help the child with academics."
Such a child relies solely on the school to learn. So is it the child's fault if she has not acquired "class-appropriate learning"?
Saha says if the policy is scrapped and these children fail, which is not surprising given the conditions, they will simply drop out way before Class 8.
"That way, the pass rates might look good but a large number of children will be simply pushed out of the system."
If children in the lakhs of government schools in the country are being given the best of education or at least education that is at par with the private schools, then it's fair if they fail, says Saha. "Otherwise, we are just penalising the children."
2) Snatching away future employment opportunities
Even Class-IV jobs like that of peons usually require the candidate to be at least Class 8 pass.
"Most private and public companies have a minimal education requirement even for the posts of watchmen, peons, drivers, etc," says Saha.
"If we scrap the NDP, not only are we depriving kids from economically marginalised families of a shot at becoming educated, but we're also depriving them of future employment opportunities. What options are they left with then to earn a living? To become a construction labourer?"
TSR Subramanian, who headed the committee that gave recommendations for the draft NEP, says, "The concept of no-detention comes from Europe. The policy is not questioned in principle. We have elaborated on its pros and cons in the report. But the conditions in India are not conducive for the policy to work, as there is large-scale poverty and many loopholes in the education system."
But aren't these very factors - poverty and a poor education system - all the more a good reason for not scrapping the policy so that these children have a chance of a better future?
Subramanian says that kids who do not manage to pass after repeated attempts and remedial coaching will be sent to vocational streams.
But Saha counters this, "How many vocational jobs are available? How many people will they send for vocational training? Look at the Skill India mission. Only a tiny fraction of people trained under it have managed to find jobs."
He says the policy is even more crucial for girls from disadvantaged families.
"Even in the poorest of families, having a daughter who is Class 8 pass gives her parents some leverage while negotiating marriages, or to speak plainly dowry. Everyone knows dowry is illegal, but we also know it remains the norm. Passing Class 8 significantly improves their chances, because, for these girls, their future pretty much depends on their marriage in the absence of good education or family money."
3) Detaining does not help
It is argued that children who have not acquired class-appropriate learning should repeat a year so that the backlog does not pile up.
But research worldwide has shown that detaining a student has only a negative impact on the student's chances of academic success in the future, says Nitya Ram, who has taught for over 15 years at Vasant Valley School in Delhi, and is the head of academics at Universal Learn Today.
"A meta-analysis of nearly 50 years of research based in Europe and the US concluded that repeating a year has a negative impact of -4 on their scale," Ram says.
Delhi Chief Minister Arvind Kejriwal, one of the most vocal critics of NDP, has cited depression and suicides among students in Class 9 as they are unable to cope.
One can imagine the mental state of a Class 9 student who is required to not only make up for years of non-learning but also encounters a level more difficult than ever before.
Just as one can imagine the impossible task before the teachers who are now required to prepare these children for exams.
But it is not the policy's fault that children are not acquiring class-appropriate learning.
"What we need are the right teaching strategies, we need to train teachers in the CCE process because teachers in India are so used to the outdated pedagogy based on reward and punishment. We need to make schools places where children want to learn, not places where they are scared of failing," says Ram
The whole point of the NDP and CCE process is to create a non-threatening environment for students where they can learn according to their needs and abilities without fear of failing.
Similarly, Ameeta Wattal, principal of Springdales School, Pusa Road, Delhi, says the last thing we need is a punitive process of education, at least till the elementary level.
"The conversations around failing and detention have been going on for decades. Failing a student is the easiest thing to do, but it defeats the purpose. We need a diagnostic process of assessment, which can identify what and where the child has not understood so that it can be worked upon," Wattal says.
Ram says children do not fail because they are lazy or stupid.
"Every child wants to do well. Children lose interest or act disruptive or bunk classes mostly because they do not understand what is going on in the class because they are overwhelmed and terrified," says Ram.
Subramanian says his committee suggested having NDP till Class 5, when a child is approximately 11 years old, because before that "a child is too young to know the difference between success and failure, and detainment can harm the child's psyche."
But the stigma and negative psychological impact of detainment does not lessen even in Class 8.
Moreover, the NDP is required till Class 8 to secure the children's right to "free and compulsory education till 14 years of age" under the RTE.
Besides, as Ram says, "Children must not be detained up to Class 8 because it gives teachers eight years to bring the students up to speed and address the gaps in their learning."
Edited by Jhinuk Sen
Also read: #[email protected]: Dear Rajasthan, don't fail us
Also read: AAP govt's latest reform: no child to be left behind in Class IX
Also read: Students won't learn anything without the pass or fail education system