NCRB data: More farmers & housewives committed suicide in 2015 than ever before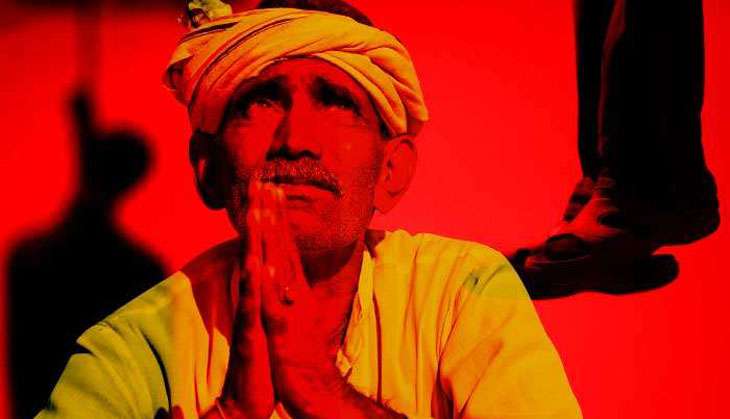 The National Crime Records Bureau (NCRB) released its 'Accidental Deaths and Suicides in India' report for 2015 on 30 December 2016.
The report once again threw light on India's dark underbelly - of surging accidents and desperate suicides.
The data is an important tool in trying to understand the needs of India's most desperate individuals. Here are some of the key numbers from the report:
Suicides
- The increase in the number of suicides between 2005 and 2015. A total of 1,13,914 people committed suicide in 2005, which increased to 1,33,623 in 2015.
- Between 2014 and 2015, there was a 1.5% increase in suicides from 1,31,666 to 1,33,623.
- Of all suicide victims, 19.1% belonged to the 'self-employed' category, while 17.8% were daily wage earners.
- The total number of farmers/cultivators who committed suicide.
- This sector accounted for 9.4% of the total suicides in the country in 2015.
- Of these, 7,566 were male while 441 were female.
- Among farmers and cultivators, 'bankruptcy or indebtedness' accounted for 38.7% of the suicides, while 'farming related issues' accounted for 19.5% of the suicides.
- Number of agricultural labourers who committed suicide in 2015.
- Of these, 4,018 were male and 577 female.
- 'Family problems' (40.1%) and 'illness' (19.0%) were the biggest reasons for suicides among agricultural labourers.
- The total number of women who committed suicide in India in 2015.
- More than half of these (22,293) were housewives, followed by students (4,247) and daily wage earners (3,388).
- This means that one in every six suicide victims around the country were housewives.
- Housewives accounted for 53.0% of all female suicides, and 16.7% of all victims.
- Number of people who committed suicide in the state of Maharashtra.
- This is the third successive year that Maharashtra has earned the dubious distinction of witnessing the most number of suicides of any state.
- Tamil Nadu remains No.2 on this list, with 15,777 suicides in 2015, followed by West Bengal (14,602).
- Maharashtra accounted for 12.7% of the total suicides in the country, with Tamil Nadu registering 11.8% and West Bengal 10.9%.
- The number of daily wage earning males who committed suicide in 2015.
- The total number of men who committed suicide was 91,528, of which the farming sector accounted for 11,584 and self-employed persons 11,124.
- Percentage of suicide victims who earned less than Rs 1 lakh per annum in 2015.
- Another 25% belonged to the income bracket between Rs 1 lakh and Rs 5 lakh per annum.
Accidental deaths
- India saw 47 accidental deaths every hour in 2015. But the good news was that the total number of accidental deaths reduced by 8.5% from 4,51,757 deaths in 2014 to 413,457 deaths in 2015.
- A total of 10,510 accidental deaths were attributable to natural causes. 25.1% of these were caused by 'lightning', 18.2% of deaths due to 'heat/sun stroke' and 10.9% deaths due to 'exposure to cold'.
- On an average, there were 38 unnatural deaths every hour in 2015.
- A total of 6,63,483 cases of 'unnatural accidents' were reported during 2015, in which 3,36,051 persons died and 4,98,195 persons were injured.
- A total of 34 transgender people were also killed in unnatural accidents.
- The major unnatural causes of accidental deaths were 'traffic accidents' (52.8%), 'drowning' (8.9%),'accidental fire' (5.3%), 'falls' (5.0%) and 'electrocution' (3.0%).
- A total of 4,96,762 'traffic accidents' were reported during the year, which included 4,64,674 (93.5%) 'road accidents', 2,669 (0.5%)'railways crossing accidents' and 29,419 (5.9%) 'railway accidents'.
- Traffic accidents caused injuries to 4,86,567 persons and 1,77,423 deaths during 2015.
- The percentage of deaths in 'road accidents' among all traffic accidents.
- A total of 4,64,674 cases of 'road accidents' were reported, which left 1,48,707 people dead.
- There were 53 cases of 'road accidents' every hour during 2015, and 17 persons were killed every hour.
- Deaths due to 'road accidents' increased by 5.1% during 2015 (1,48,707) over 2014 (1,41,526).
- Tamil Nadu (69,059 cases), followed by Karnataka (44,011cases), Maharashtra (42,250 cases), Madhya Pradesh (40,859 cases) and Kerala (39,014 cases) reported the maximum number of road accidents.
- Victims of road accidents who were riders of 'two wheelers'. 'Trucks/lorries', 'cars' and 'buses' accounted for 19.4%, 12.4% and 8.3% of road accidental deaths respectively.
- The National Highways accounted for 28.2% of the total road accidents, followed by state highways (25.0%).
- Most road accidents were due to over speeding, accounting for 43.7% of total accidents, which caused 60,969 deaths and left 2,12,815 persons injured.
- Dangerous/careless driving or overtaking caused 1,46,059 road accidents, which resulted in 48,093 deaths and injuries to 1,51,231 persons during 2015.
Edited by Shreyas Sharma
More in Catch
NCRB data shows that in 2016, India is still no country for women
NCRB Data : India's cyber crime menace: 20% spike in 1 year, 2000% in a decade
India has no manual scavengers. Or that's what NCRB data shows
NCRB Report : Custodial deaths on the rise, but cops hardly convicted