NCRB Report : Custodial deaths on the rise, but cops hardly convicted
Cases of death in police custody and disappearance from them are on the rise in India, but policemen continue to remain largely unaccountable. The data for 2015 released by the National Crime Records Bureau amply proved this.
A total 97 people died in or disappeared from police custodies across the country last year, compared with 93 in 2014. Of them, only 33 cases were registered against police personnel in connection with deaths and 28 policemen were charge-sheeted. However, no policeman has been convicted so far.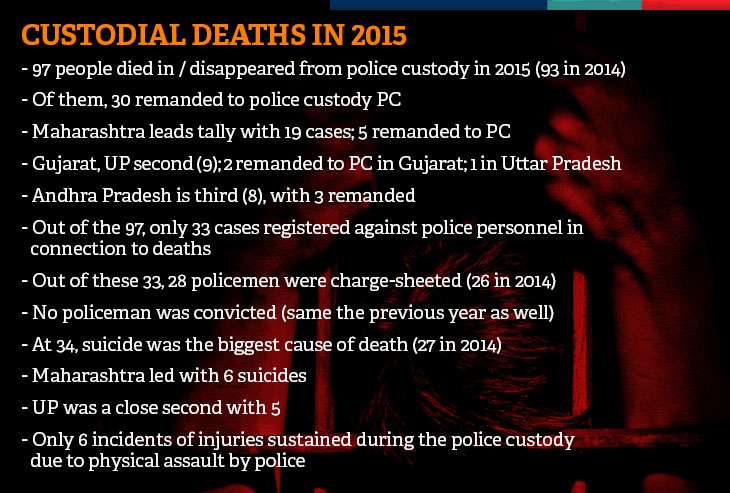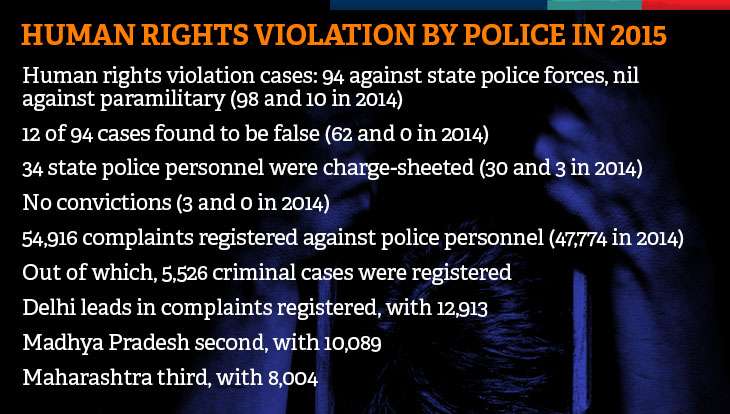 In the last two months of 2016, the state police force, as well as central armed paramilitary forces in Jammu and Kashmir, have attracted a lot of flak for their action against protestors. However, this NCRB data exposes the brutal face of police forces across the country, cataloguing human rights violation by them and the rising incidents of custodial deaths.
Delhi Police has been revealed to be the most hated unit in the country, with a staggering 12,913 complaints registered against its personnel in 2015. This amounts to over 23% of the total complaints registered against police personnel across the country.
Suicide remains to be the biggest contributor to a large number of custodial deaths. Maharashtra has the dubious distinction of having the highest number of custodial deaths, a total of 19, out of which six were suicides.