Nagpur Horror: 25-year-old man bites his father to death; slices off his genitals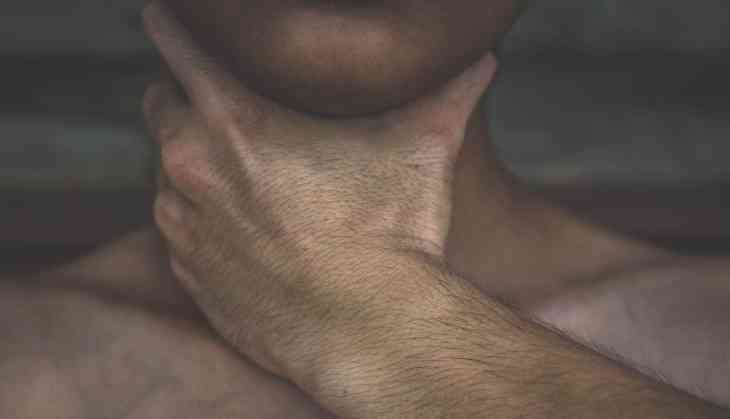 man bites his father to death
A horrific news was reported from Maharashtra's Nagpur where a 25-year-old man killed his father to death by biting him on his neck and then sliced off his genitals. The incident took place on Saturday night in the Hudkeshwar locality, however, on Sunday the incident came to light.
As per police, to arrest and control the accuse they had to put in a lot of effort for pinning him down and tying him up. As per the family, the accused identified as Vikrant Pillewar, a gym trainer killed his father without any provocation. In a rage, he bit his father's neck so hard that blood began oozing out and then he dragged him into the verandah of their house and then chopped off his genitals.
After this heinous act 55-year-old victim succumbed on the spot. The family also added that while murdering his father he was reciting Hindi film dialogues. He even threatened his mother and sister who tried to approach him to recuse victim identified as Vijay.
The reason is yet not known as to why the accused committed the heinous crime. Meanwhile, the police have arrested the accused and to arrest him it took them nearly 5 policemen to restrain the extremely violent accused.
Also Read: Gujarat: Man break wife's spine after she defeats him in ludo game