Morbi bridge collapse: 12 members of BJP MP's family among 132 deceased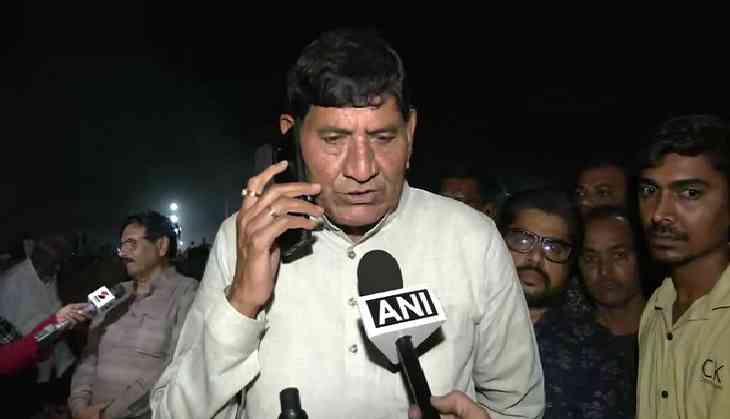 As many as 12 family members of Mohanbhai Kalyanji Kundariya, BJP MP from Rajkot, were among the 132 people who lost their lives in the tragic Morbi bridge collapse in Gujarat's Morbi on October 30 evening.
The 12 family members of the BJP MP's sister died in the tragic incident, "Among the dead, there are five children," said the personal assistant of Kundariya, as quoted by ANI.
Kundariya visited the spot after the mishap and took stock of the ongoing rescue operation.
"It is very saddening. Machinery are present at the spot to pump out the water so that we can figure out the bodies underneath, as there's a lot of silt. I believe the bridge got overloaded and that led to the incident. "Many teams are engaged in rescue," said Kundariya as quoted by ANI.
As per the latest update, the death toll from the Morbi hanging bridge collapse incident has increased to 132, Gujarat Home Minister Harsh Sanghavi informed.
The Sanghavi further informed that a criminal case has been registered in connection with the incident.
"An investigation has begun today under the leadership of Range IGP," Sanghavi said. Everyone worked all through the night. The Navy, NDRF (National Disaster Relief Force), Air Force, and Army arrived at the spot quickly. More than 200 persons have worked the entire night for search and rescue operations," Sanghavi said.
Gujarat government on Monday announced that a high-powered committee has been set up to investigate the incident of the collapse of the suspension bridge in the Morbi district of Gujarat.
Teams including the Army, Navy, Air Force, NDRF and Fire Brigade conducted a search operation throughout the night to find the victims who fell into the Macchu river after the bridge collapsed, as per officials.
Prime Minister Narendra Modi offered an ex-gratia of Rs 2 lakh from the PM Relief Fund for the surviving family members of the deceased and Rs 50,000 for every injured individual.
Currently, the rescue teams are at the spot and search operation is underway.