Meghalaya Assembly polls: Counting of votes begins amid 3-tier security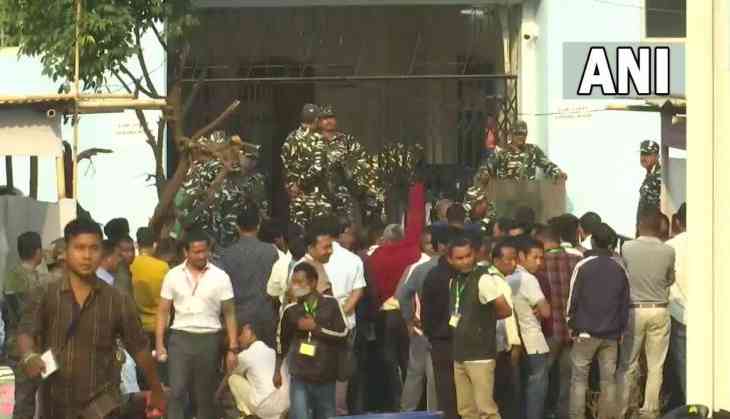 Visuals from counting centre at Extension Training Centre in Tura (ANI)
Shillong (Meghalaya): The counting of votes of the Meghalaya Assembly elections has begun across 13 counting centres across the state on Thursday.
According to the Meghalaya Chief Electoral Officer (CEO) FR Kharkongor, three-tier security arrangements have been made with Central Armed Police Forces (CAPF) guarding the innermost layer and State Armed police will keep vigil over the second and third layers.
"We have 13 counting centres across the state, 12 in all district headquarters, one in Sohra Sub Division. 22 CAPF companies have been retained for purposes of ensuring 24x7 safeguard protocols in respect of the strong rooms containing the polled Electronic Voting Machines (EVM) of 3,419 polling stations in the 59 poll-going Assembly Constituencies and will stay on till April 4 for any post-poll contingencies," Kharkongor said.
The counting centres are all placed under CCTV and webcast surveillance.
There will be a total of 383 rounds of counting, with a maximum of nine rounds for the biggest assembly constituency Mawlai in East Khasi Hills District and four rounds for smaller ACs like Dalu in West Garo Hills District, informed the CEO.
The counting in all 13 centres commenced at 8 am. Initially, the postal ballots are to be being counted for the first 30 minutes followed by the counting of polled votes in the EVM Control Units.
Shillong has the States maximum number of 14 Counting Halls, one each for each assembly constituency.
(ANI)