Meet the 16-year old Eminem-fan who sang the national anthem at 'Howdy Modi' event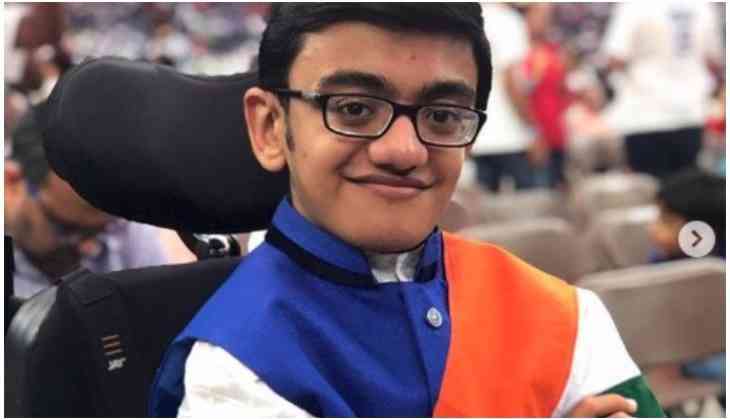 The 16-year old Sparsh Shah sang the national anthem at 'Howdy, Modi' event at NRG Stadium in Houston, Texas on Sunday. Indian-origin Sparsh always wanted to meet Prime Minister Narendra Modi and his dream came true when he was asked to sing the national anthem in the event. Sparsh expressed his excitement about performing in front of PM Modi and US President Donald Trump.
"It's a big thing for me to be singing in front of so many people. I'm excited to be singing the Rashtra Gana, Jana Gana Mana. The first time I saw Modiji was in Madison Square Garden, I wanted to meet him, but I could only see him on TV," the teen had said before his performance at the 'Howdy, Modi' event, according to news agency IANS.
Sparsh is a rapper and motivational speaker from New Jersey, USA. The teenage rapper rose to fame after he sang a cover of Eminem song 'Not Afraid'. The video of his cover has gained more than 65 million views since it was uploaded online. Sparsh released his first album cover as a tribute to Eminem called Purhythm, a style of music he invented himself. The earnings from the sale of his album will go to his music college fund.