Man vs Wild: Rajinikanth to star in Bear Grylls' popular adventure show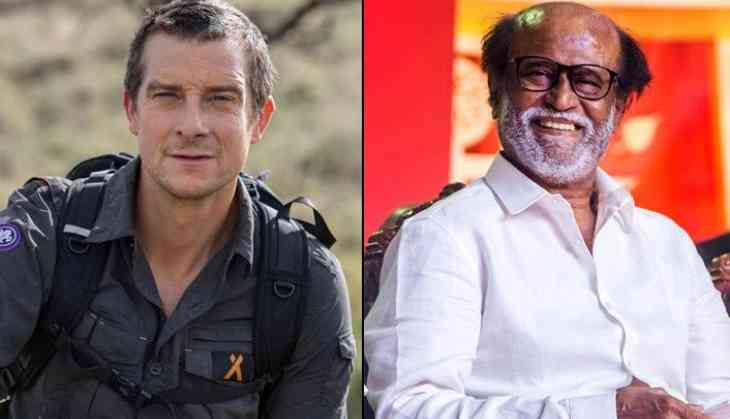 A new episode of Man vs Wild starring actor turned politician Rajinikanth with Bear Grylls is being filmed in Bandipur Tiger Reserves. An earlier episode of the popular adventure show featured Prime Minister Narendra Modi which was filmed at the Jim Corbett National Park last year.
T. Balachandra, Director, Bandipur Tiger Reserve stated that Rajinikanth came here on Monday and is anticipated to leave by Tuesday. Bear Grylls arrived at Bandipur on Tuesday morning but particulars about his schedule are unknown, he added.
Also Read: Rajinikanth: Will not apologise for remark on Periyar rally
#WATCH Actor Rajinikanth arrives at Bandipur forest in Karnataka for a shoot of an episode of 'Man vs Wild' with British adventurer Bear Grylls pic.twitter.com/Eh2Lwd4BAI

— ANI (@ANI) January 28, 2020
Mr Balachandra further stated that they have only given authorization for the use of camera and a few equipment essential for filming wildlife documentaries and that there is no use of heavy vehicles transporting generator sets that tag along with crew.
Be that as it may, wildlife activists have raised questions regarding the timing of the shoot as it is approaching summer and the forest department will be occupied in burning fire lines. They purported that all focus has now been shifted to the shooting but Mr Balachandra stated that the forest staff have not been barged in on.
An accord was signed between the Karnataka Forest Department and Banijay Group, Seventaurus Entertainment Studio Private Ltd, for filming of the documentary in December 2019.
Also Read: Chennai: Rajinikanth urges journalists to report truth