Man scams Delhi 5-star hotel by posing as UAE royal staff, leaves with unpaid bills worth Rs 23 lakh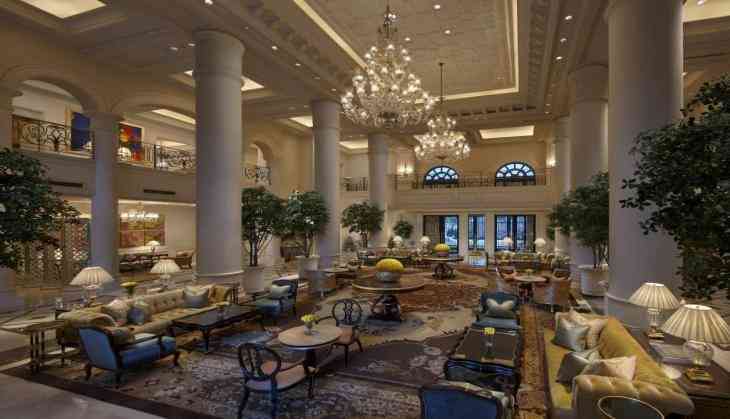 Man scams Delhi 5-star hotel.
A man posed to be a staff of the Abu Dhabi royal family to stay at a luxury hotel in Delhi for four months, racking up a bill of Rs 23 lakh before fleeing.
The Delhi Police have launched a manhunt for Mohammed Sharif, who has been charged with fraud and theft on a complaint by the Leela Palace Hotel management on Saturday.
The man checked into Leela Palace on August 1 and left quietly on November 20. The hotel staff claims he stole several items from the room, including silver utensils and a pearl tray.
On arriving at the Leela Palace, Sharif had told the hotel workers that he was a resident of UAE and worked closely with Sheikh Falah Bin Zayed Al Nahyan of the Abu Dhabi royal family.
The man said he worked with the Sheikh personally and was in India on official business. He even gave a business card, a UAE resident card and other documents to ratify his story. To sell his story, he routinely chatted with the hotel staff about his life in the UAE.
The police are looking closely into these documents, suspecting them to be fake.
The invoice for the room and services over his four-month stay was Rs 35 lakh. He paid Rs 11.5 lakh and left without paying the remaining amount. The man had handed the staff a cheque for Rs 20 lakh dated November 20, the day he left the hotel.
Delhi police are looking into CCTV footages to identify the man.
Also Read: Angry guest rams car through hotel's glass door, drives wildly around lobby [WATCH]