Man kills wife, slashes hand of mother-In-Law after they refused to join him in fight with neighbours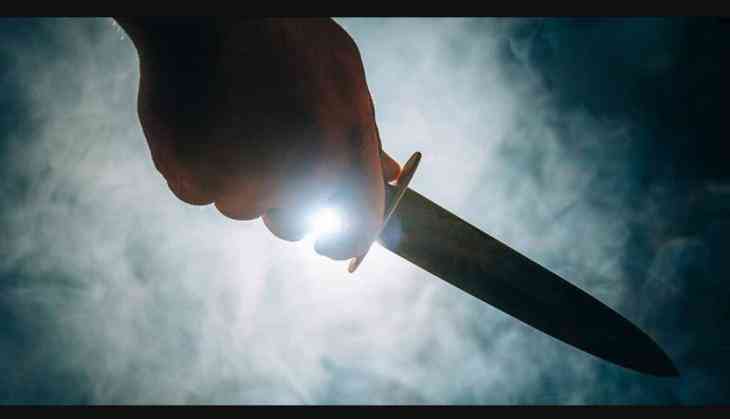 In a horrifying act of murder, a man allegedly killed his wife and injured his mother-in-law after the duo refused to support him during a fight with their neighbour. The gruesome incident of crime happened in Virar on Sunday. The deceased has been identified as Supriya Gurav, aged 28.
Cops are now looking for the accused who is on the run. The altercation flared up over drying of clothes. The accused has been identified as Jagdish Gurav.
The accused (Jagdish) worked with a private company selling train tickets outside Vasai station. The incident happened at the residence of Jagdish's mother-in-law, identified as Sushma Shetty, who works as domestic help, as per a report in Indian Express.
Following the death of Sushma's husband in 2020, the accused, his deceased wife and their three kids were living with Sushma.
As stated by cops, the fight erupted after their neighbours were drying clothes outside the flat.
"Jagdish asked his wife and mother-in-law to join him in the fight. Supriya refused as she was busy with household chores. Soon after, Jagadish returned and started abusing them. Shetty confronted him but he bashed her head against a wall," the report quoted a police official as saying.
On seeing the fight, his wife shoved Jagdish away but he stabbed her in the chest with a kitchen knife. When jagdish's mother-in-law tried to foil the attack, he also injured her with the same weapon and ran away.
The mother-daughter duo were stright away rushed to Siddhivinayak hospital by their neighbours. The duo was later moved to Sanjivani hospital, where Supriya was pronounced dead.
Also Read: 16 stab injuries on B.Tech student's body, face disfigured
Also Read: UP: 5 held for assaulting teenage couple in Basti district