Man hires contract killers to kill his wife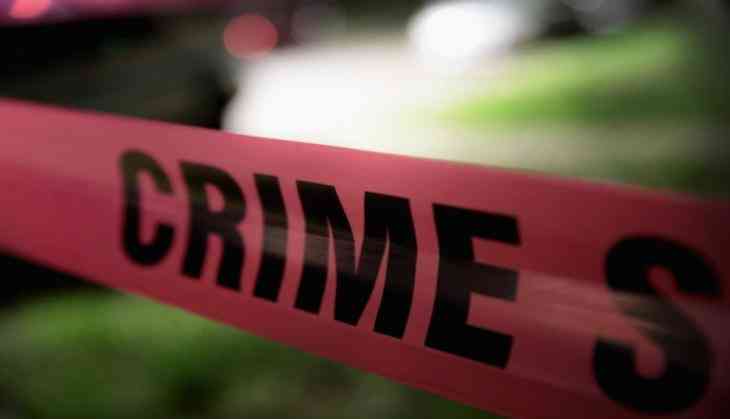 In a shocking incident, a 28-year-old woman was murdered in broad daylight by a gang in Tamil Nadu.
According to timesnownews.com, the gang killed the woman on the instructions of her husband working in the US.
The horrifying incident has been reported from the Kidarankondam town of Tiruvarur district in Tamil Nadu.
The 28-year-old woman identified as Jeyabarath, was on her way back from work on a two-wheeler when a mini truck that was coming from the opposite direction hit her at the Kadavaiyaru Bridge, the report said.
After hitting the woman, the culprits fled from the spot. The woman was left bleeding on the road. However, some passersby spotted her and immediately rushed her to the government hospital where she succumbed to her injuries.
The family of Jeyabarathi was having suspicion about the accident. Therefore, they visited the accident spot and spoke to the people of the area.
Later, the deceased's family filed the complaint at the Tiruvarur Taluk police station by showing some evidence they collected.
Police registered a case under sections- 279 (rash driving or riding on a public way) and 337 (causing hurt by act endangering life or personal safety of others) of IPC.
During the investigation, the cops found that Jeyabarathi got married to Vishnuprakash back in 2015, who had been working with an IT firm in the US for more than five years now.
Due to some trouble in marriage, Jeyabarathi left her husband in the US and returned home and started working at the Anthakudi post office. Regardless, several attempts were made by the family to get them reunited. But, the couple failed to reconcile.
Also Read: Pune: Irked over loss of job, man murders wife, son before committing suicide
Jeyabarathi filed a divorce case and sent a notice to her husband. According to police, Vishnuprakash threatened Jeyabarathi and her family. He feared that he would be compelled to pay alimony following the divorce, timesnownews.com reported.
A special investigation team was formed to collect CCTV footage, CDS analysis, and examine witnesses following the deceased woman's father filed a complaint.
However, the team caught the entire gang within 12 hours. A case was registered under sections- 147, 107, 249, 120(b), 302, r/w 34 of the IPC. The four accused were identified as truck driver Prasanna, Jegan, Raja, truck owner Senthilkumar, who was arrested. However, the main accused Vishnuprakash will be brought to India soon, SP Kayalvizhi said.
Also Read: Man shoots wife to death, drowns 3 kids in Ganga canal; know shocking reason