Kerala shocker: Man rapes, impregnates minor daughter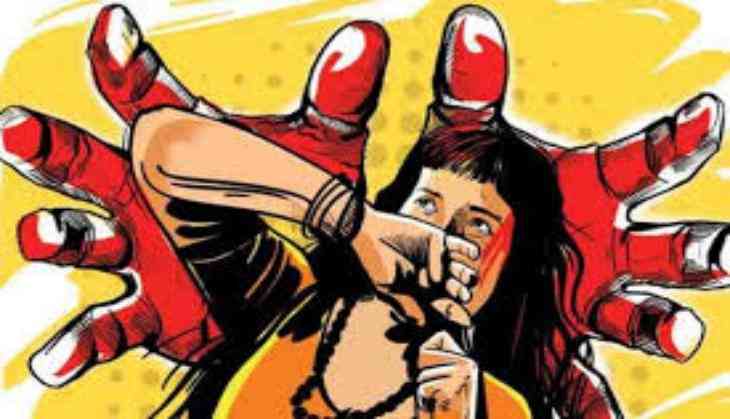 Kerala man rapes, impregnates minor daughter.
A Kerala court on Monday sentenced a man to three life terms for repeatedly raping and impregnating his minor daughter in the state's Malappuram.
The accused was booked for offences of rape, aggravated sexual assault and penetrative sexual assault, as well as intimidation of the victim under the Indian Penal Code and the Protection of Children from Sexual Offences (POCSO) Act.
Manjeri Fast Track Special Court judge Rajesh K declared the man guilty and sentenced him to three life terms for the offences under the POCSO Act.
As maintained by the special public prosecutor (SPP) A Somasundaran, "The court directed that he shall remain imprisoned for the rest of his natural life."
The SPP further added that the court also slapped a fine of Rs 6.6 lakh on him.
Talking about the case, the SPP said that the first incident of rape took place in March 2021 when no one was at home.
The then 15-year-old girl had online classes because of the COVID-19 pandemic and was studying when her father dragged her into his bedroom and raped her while no one was at home, the prosecutor said.
When the minor victim raised objections, the man threatened to kill her mother, the SPP said.
The accused, who was a teacher in a madrasa, raped his daughter on several occasions afterwards when no one was at home till October 2021.
When physical classes began in November 2021, the victim started attending school and during that time had some abdominal pain for which she was taken to the doctor, but nothing was discovered.
Furthermore, the SPP said that she narrated her ordeal when she was taken to a government medical college after complaints of stomach pain again in January 2022. It was then discovered that she was pregnant.
Following that, a case was registered and the father was taken into police custody.
The pregnancy of the victim was medically terminated and DNA samples of the foetus, the girl and her father were collected.
The DNA analysis determined the girl's father was the culprit, the SPP said.
The DNA evidence along with the statements of the victim and her mother proved to be key in convicting the accused, he said.
"The trial was conducted speedily to ensure that the accused does not come out in the interim and influence the victim or the witnesses," a senior officer of Vazhikkadavu police station, where the crime was registered, said.
Also Read: Maharashtra horror: Woman held for murdering husband over extramarital affair