Kanpur shocker: Student stages own kidnapping, here's the astounding reason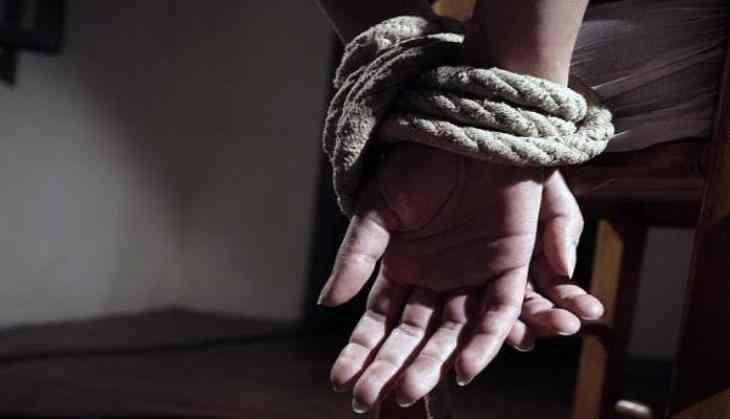 In a shocking incident reported from Kanpur, a college student planned his own kidnapping after losing money for his fees in an online game. The first-year BSc student, identified as Shivshankar, also asked for a ransom of Rs 1 lakh from his family.
When the student's family members approached the police regarding the matter, they found the student within 24 hours.
The shocking incident happened in Kanpur's Mangalpur Jaitipur village where Shivshankar's parents gave him Rs 30,000 to pay coaching fees and buy books.
The sutdent lost all his money on an online gaming platform and later staged his own abduction to extract money from family.
He fabricated a fake story of his kidnapping and told family members that the kidnappers were demanding a ransom of Rs 1 lakh, otherwise, they would kill him.
Later, he called them and asked for Rs 12,000 as he had arranged the rest of the amount. After that, his father went to the police station to registered a complaint.
The student told them that his son was in the Rura area and urged them to look for him. With the help of surveillance, the police were able to track his son. During interrogation, the student revealed that he faked his kidnapping as he had lost all the money given by his parents for his coaching fees.
Further probe into the matter is underway.
In another incident coming in from Bhiwandi in Thane district, a 35-year-old man was taken into police custody for allegedly strangling his wife to death, a police official said.
The accused man, identified as Mohammad Mushtaq Hayatullah Shah, a native of Kalher, walked into Narpoli police station at around 9 am and confessed to killing his wife over doubts about her character, the official said.
"He slit her throat and then strangled her with a piece of wire. He has been arrested for murder.
According to the accused, he found his wife with another man on Saturday night, after which he murdered her.
Further probe into the matter is ongoing," he added.
Also Read: Couple on two-wheeler falls into water filled pit; shocking video goes viral