Why public history matters: a Lahori historian argues for Aurangzeb Road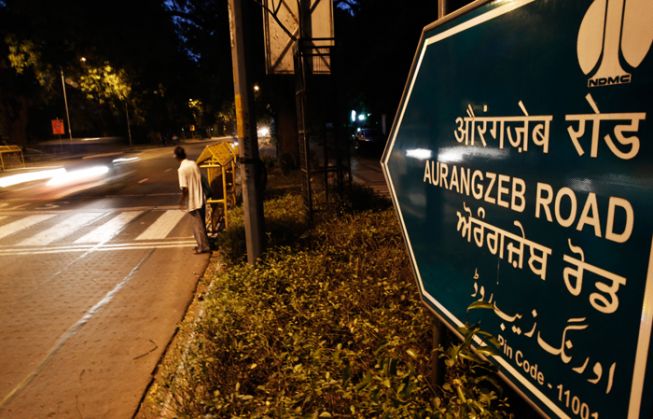 Kya Dilli kya Lahore
People in Delhi don\'t remember old street names anymore
Despite renaming, Lahore still remembers its Charing Cross & Laxmi Chowk
This time Delhi did sit up and take note of Aurangzeb Road being renamed
Let it be
Street/place names exhibit a kind of public history
Renaming sends a signal that the state doesn\'t want to remember a chapter of its history
The person whose name is being put is actually dishonoured
As a Lahori and a historian I have always been concerned about place names.
I recall that when I first came to Delhi, I wanted to visit a friend. She lived on Curzon Road. While she wanted me to know the current name of the street, so that I could easily find it, I refused to listen.
Read more: Why renaming Aurangzeb Road after APJ Abdul Kalam is a silly idea
Steadfastly, I stood outside the India Habitat Centre on a crisp January morning and kept asking autowallahs to take me to Curzon Road. Some said I had heard it wrong, others thought the road did not exist.
The fifth guy knew the place but quickly exclaimed: 'You really mean Kasturba Gandhi Marg!' Not knowing the new name, I nodded blankly and got on the autorickshaw. My experiment was done.
A lot of people compare Lahore to Delhi and Karachi to Bombay. I wanted to know on my first visit how 'Lahore' was 'Delhi' - and it disappointed me. One of the very important markers of the city of Lahore, which still gives it a multicultural and multi-religious feel, is the fact that there are places like Charing Cross, Laxmi Chowk, Harbanspura, Qila Gujar Singh and so on.
Of course they have been renamed several times by the government - the poor Lawrence Road being renamed at least five times now - yet none of the new names have stuck.
Lahoris have consistently refused to use the new and imposed names and refused a rewriting of their history. I was rather disappointed to find most Delhiites meekly accepting the name changes.
Therefore, I was pleasantly surprised when the recent announcement of the renaming of Aurangzeb Road in honour of the deceased President of India APJ Abdul Kalam had created controversy.
Such markers of public and lived history are very important and we should oppose every attempt to rename anything
However, as I survey the press, most of the comment are related to the fact that Mughal Emperor Aurangzeb is not regarded well by the BJP (or even by most of India), or that the BJP-led government wants to rename all Muslim street names. I wonder if such a controversy would erupt if the still standing Minto Road or Dalhousie Road were renamed?
The problem with renaming road names is manifold. First, road names, like place and area names, exhibit a kind of public history.
For example, the original street names of New Delhi are a very important tool to help us understand town planning and the way in which the British understood history when they laid down the city - who did they commemorate and where and why.
The place and street names tell us a story in themselves. For example, the existence of Laxmi Chowk in old Lahore is still a powerful reminder of that Hindu dominated area of Lahore.
There might be no Hindus around in that area now. But the name still reminds people - even a child born a decade ago - that this was not always the case, that the city was much more than what it is today.
Such markers of public and lived history are very important and we should oppose every attempt to rename anything - be it related to the Mughals or the British or anyone else.
If the BJP is uncomfortable with the reign of Aurangzeb, would it not be better to discuss it in public forums
Second, renaming a place or road is certainly rewriting history. It gives people an impression that the country does not want to remember - let alone commemorate, a certain period or person, mostly based on political considerations.
It also stops engagement with the past. Even the British were cognizant of this and named streets in Delhi after all former rulers, including the Mughals, who they dislodged and killed.
If the BJP is uncomfortable with the reign of Aurangzeb, would it not be better to discuss it in public forums - perhaps highlight how his anti-Hindu policies contributed to the decline of the empire? Would that not be a good lesson?
Similarly, if they are so keen to push a 'good Muslim, bad Muslim' dichotomy, they should rather use Aurangzeb as an example of how Muslims should not behave towards others.
Engagement, rather than rewriting, or simply skipping, history is not the answer. Learn from Pakistan: For a long time, Pakistanis have suffered a history which abruptly begins in 711 AD, when the Umayyad Muhammad Bin Qasim landed in Sind.
What happened before is rarely mentioned, since it's not 'Islamic', leaving our school children less educated and rather confused about what was happening in this part of the world before that.
No wonder a lot of my students were shocked when they were also taught the Indus Valley or the Mauryans, the Guptas and the Mahabharata. Please do not go down that path.
Third, renaming a road is actually dishonouring the new person. It says that s/he is not worth doing something new in his/her memory, and has to be content with someone else's commemoration whitewashed in his/her favour.
To quote a distinguished South Asian who always opposed such antics, Sir Syed Maratib Ali, "renaming is like changing a tombstone on someone's grave, and actually insults the new person even more."
President APJ Abdul Kalam had a distinguished career in India and contributed a lot to the development of the country. I am sure he deserves something more than just a renamed tombstone.