JNU dean files FIR against students alleging assault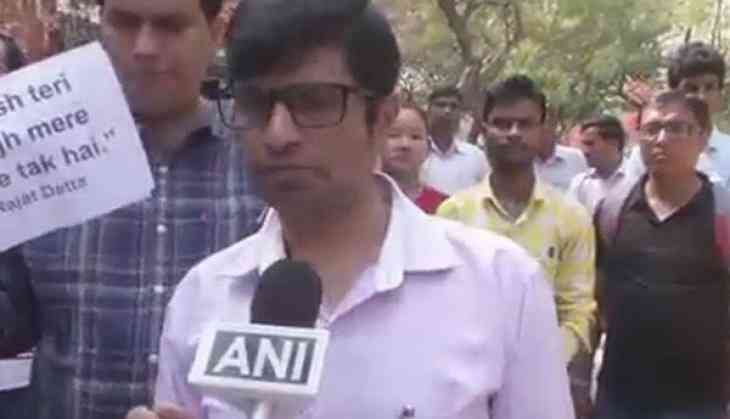 JNU Dean of Students (DoS) Umesh Ashok Kadam on Tuesday filed an FIR against 17 students in connection with March 12 incident where students barged into the latters' office, allegedly manhandled and abused him.
An FIR has been lodged against JNUSU president Geeta Kumari, its vice president Simone Zoya Khan and others for creating ruckus inside the office of Dean of Student.
Kadam alleged the students barged into his office after they were provoked by JNUSU leaders. The students were allegedly protesting outside the dean's office demanding the rollback of hike in hostel and mess fee.
"They were protesting against the circular of Inter-Hall Administration(IHA) and demanding the entire circular should be scrapped. They demanded that Geeta Kumari and Simone Zoya Khan should be included in the committee".
"The student didn't let me go outside my office and held me hostage. I was later taken out of the office with the help of security guards," Kadam said in the FIR.
In a statement released by the JNU Registrar, Pramod Kumar, the administration said, "JNUSU had called for a protest at the DoS on March 12, 2018. The DoS invited the students' representatives for a thorough discussion of their demand. While the discussion went on till 2:30 pm, around 15 students barged into his chamber and became violent.
"They shouted slogans, latched the door and blocked it with sofa. When the dean tried to go out for lunch, they pushed, used abusive language and manhandled him," he said.
--ANI
Also Read: Rail-roko protest: Students stall rail services in Mumbai