India Tales: taste camel milk lassi in the Thar, meet the pensioner who repairs potholes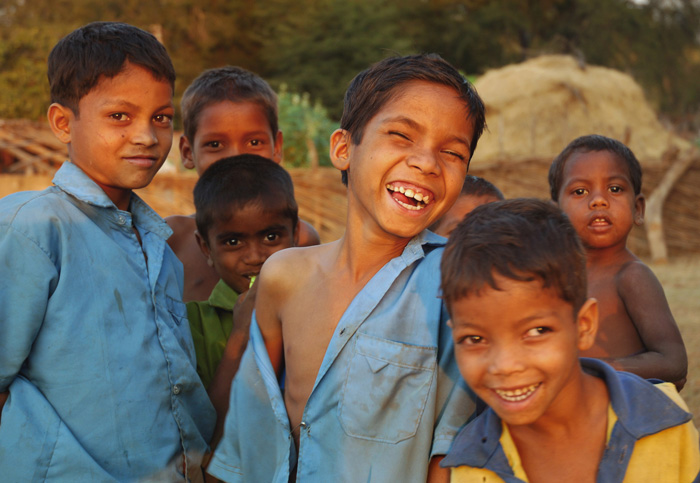 A costly treat: Maoists are luring Dantewada's kids with chocolate
In Dantewada, in the heart of Chhattisgarh's Maoist corridor, every child learns to grow up with hunger.
The tribals who live here are poor and sustain largely on forest produce. Food is often scare.
These days though, they are being treated to a luxury - chocolate and biscuits. It comes at a price though, and a heavy one at that.
Children as young as seven are lured with chocolates and biscuits to become informants for the Maoists.
"Bandook wale chacha comes in the evening and asks about the policemen visiting the village. And they give us chocolates," says a child in a shanty village, referring to a Maoist.
Former Maoists acknowledge the practice, as does the police. But little is done about it.
"How can we act against such small children, even if we suspect they are informants. They are even training 13-15 year old children to plant land mines," claims Dantewada Police Commissioner D Shravan.
Both the Maoists and the state have long used local tribals as informants. And both often employ hard means, including killing, to neutralise them.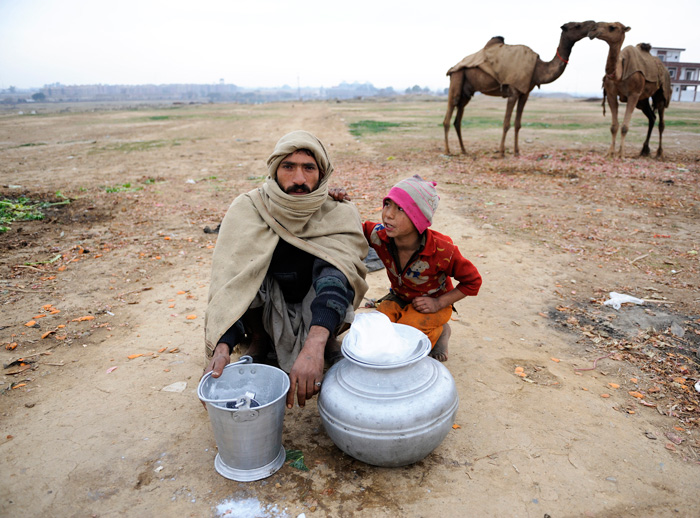 Milking it: Rajasthan woos tourists with camel milk lassi
The ship of the desert is a lifeline for people of the Thar. The camel's milk, for example, has been a source of sustenance for pastoral cultures for millennia.
Now, Rajasthan is wooing tourists to get a taste of it, or rather the lassi made from it.
The lassi is manufactured by the National Research Centre in Bikaner. And it's marketed not just as an exotic drink but also as a cure for liver and intestinal diseases, high sugar, blood pressure and heat stroke.
Rajasthan is home to nearly 81% of India's camels, but is losing nearly 20,000 animals every year
According to Dr Raghvendra Singh, principal scientist on the project, the lassi is rich in anti-oxidants, which help cure several ailments. What's more, it's sugar free.
The drink, packaged in 250 ml cartons, is targeted primarily at tourists. The state is expected to receive 2.5 million foreign and 30 million domestic tourists this year.
Making the lassi is a two-day process. Camel's milk is lighter and thinner than cow's milk and thus takes longer to curdle.
The milk is heated at low temperatures and condensed down to 25%, and then curdled with yoghurt for 12-14 hours.
"We were able to extract lassi from camel's milk back in 2002. But production did not take place due to a lack of demand. Now, we have come up with the improved version of this product," says Dr Singh.
Increasingly, camel's milk is gaining acceptance as a healthy dietary drink across the world.
It has more protein and fat, three times as much vitamin C and 10 times as much iron than cow's milk.
In Rajasthan, its used to make tea, coffee, ice cream as well as many traditional sweets.
The state is home to nearly 81% of India's camels. But according to data from the livestock census of 2012, the population is declining by roughly 20,000 animals a year.
This is largely because camel breeding in the state is unorganised and restricted predominantly to rural areas.
Promoting camel products like this lassi could help arrest the decline.
That is, indeed, what Amul is doing in neighbouring Gujarat. It's building a camel milk processing plant in Kutch, investing over $1.12 million.
It seems apart from soothing the heat-beaten nerves of tourists, NRC's lassi could help relieve the poverty of many in Rajasthan.
Way to go: Meet the pensioner who makes Hyderabad's roads safer
"It is better to light a candle than to curse the darkness," Mahatma Gandhi once said. Gangadhar Tilak Katnam lives by these words.
The 67-year-old retired railway employee from Hyderabad fills up every pothole he comes across. And out of his own pocket.
Over the last 15 years, he has repaired over 1,124 potholes in the city.
It all began in January 2000. He was driving down a road in his car when he hit a slush-filled pothole and splashed the passersby.
"I was filled with shame. And I thought how could people be so indifferent to something that could be easily solved," Katnam says. "I spent five thousand rupees to fill up that pothole."
Gangadhar Tilak Katnam has repaired 1,124 potholes in Hyderabad over the last 15 years
Thereafter, repairing potholes became a weekend ritual. A year later, he made it his full-time job. Now, he carries the material required to repair a pothole in his car at all times.
Katnam has inspired many people to take up the public service. Several IT professionals go out every weekend to fill up potholes.
The Hyderabad Municipal Corporation has also joined the effort, providing the pothole filling material.