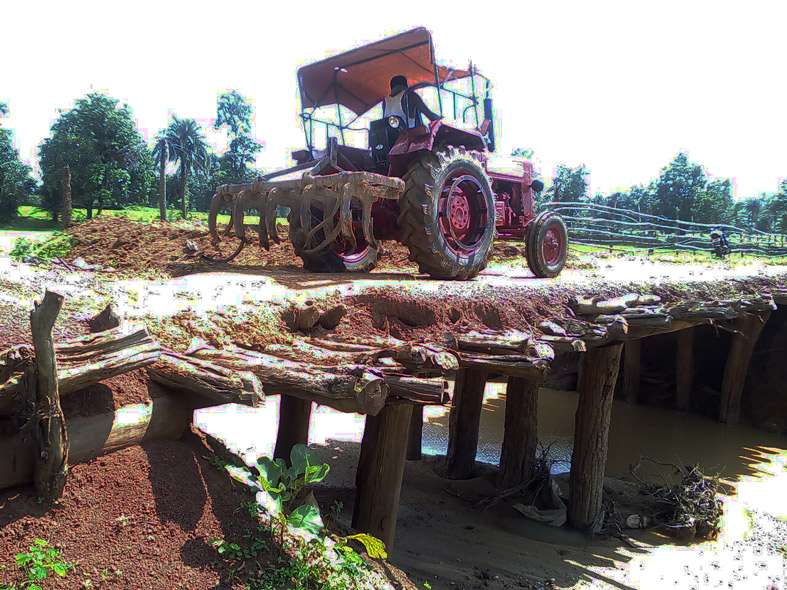 1/5
Anand Mahave/Rajasthan Patrika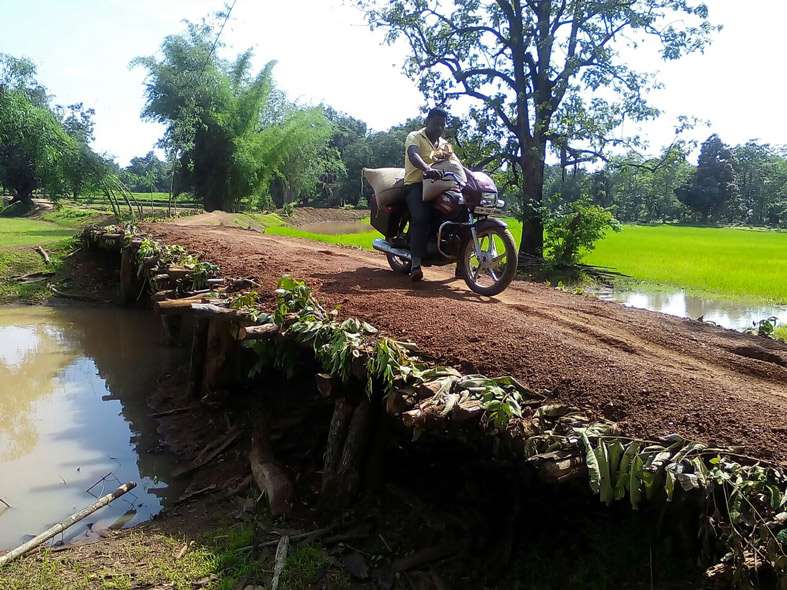 2/5
Anand Mahave/Rajasthan Patrika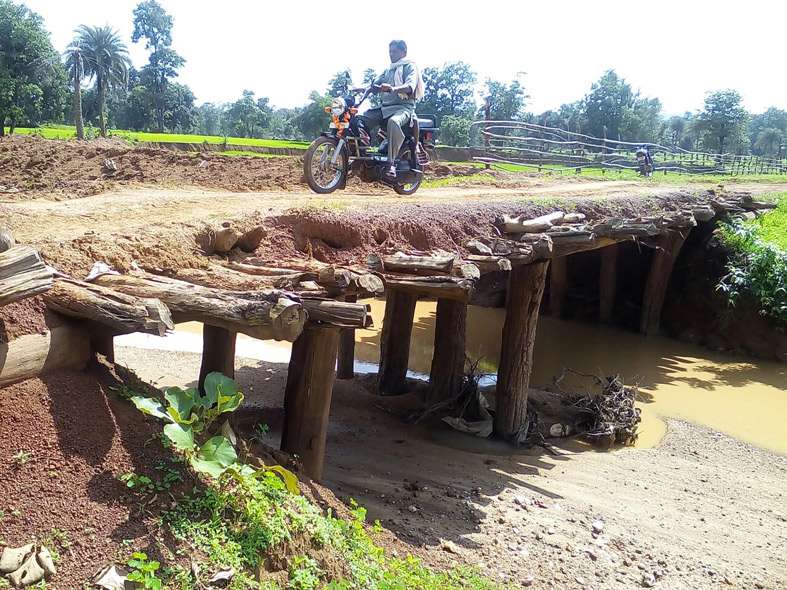 3/5
Anand Mahave/Rajasthan Patrika
This is an advertisement.
To view next image, click on the next button.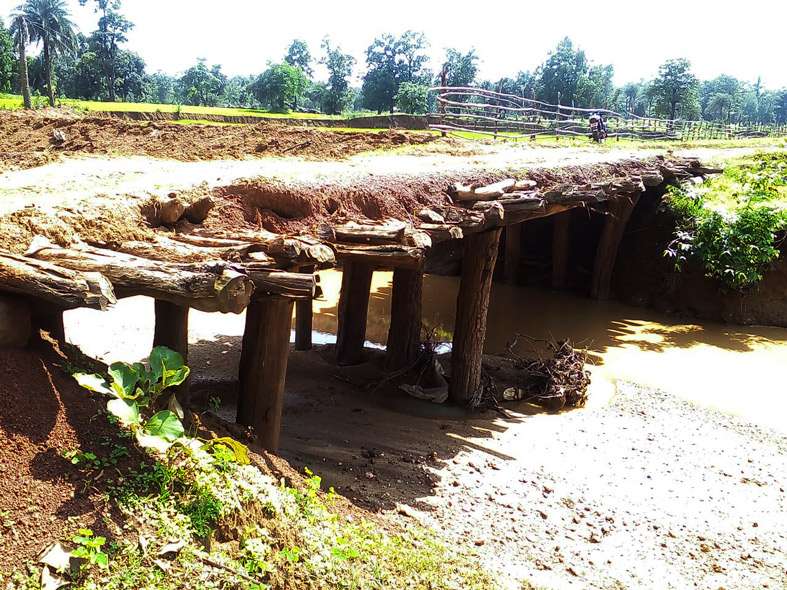 4/5
Anand Mahave/Rajasthan Patrika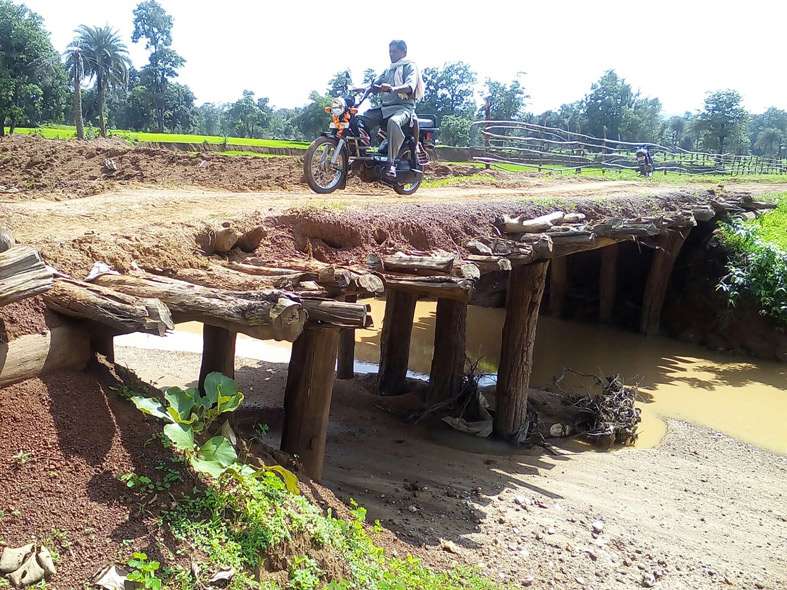 5/5
Anand Mahave/Rajasthan Patrika
In pictures: Villagers in Kanker district have a wooden bridge to thank
This is a country in the making. A developing country. Every day, a new road, bridge, or a flyover is coming up. Yet, many villages are still left out of this process of nation-building.
The hapless residents of such places move from pillar-to-post in government offices, pile heaps of applications and memorandums, to wake up the authorities. But, nothing happens on the ground.
There are a few among them who refuse to accept this fait accompli and make a difference through their own efforts.
The people of Bagachar village in Chhattisgarh\'s Maoist-affected Kanker district, are one such lot. They have learnt to fulfil the need for basic infrastructure on their own during the past 25 years. These images reveal their courage as well as the negligence shown by the state departments.
The bridge you see in these pictures is the result of the efforts of these villagers. It is their lifeline, especially during the rainy season. Over a dozen ravines in areas surrounding Bagachar have no such bridges.
This temporary wooden bridge is all they have to cross the water for the last two-and-a-half decades. Several resolutions have been sent by the village panchayat to the district administration for the construction of a permanent bridge but in vain.
This leaves them with the only option of cutting the forest bridge and come up with this arrangement after about a week\'s labour.