In Photos: Justin Trudeau visits Sabarmati Ashram, with family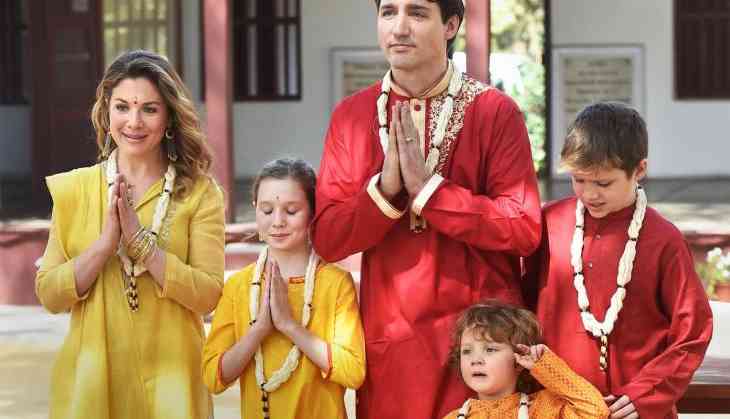 Canadian Prime Minister Justin Trudeau with his family during a visit to historic Sabarmati Ashram in Ahmedabad
Canadian Prime Minister Justin Trudeau on Sunday started his week-long visit to India with a tour of the iconic Taj Mahal, which he had first seen 35 years ago.
Canadian PM Justin Trudeau visited the historic Sabarmati Ashram in Ahmedabad with his wife Sophie Grégoire and children today. His children Xavier, Hadrien and Ella-Grace adorned Indian ethnic clothes on their visit to the century-old ashram, which was the residence of Mahatma Gandhi during the freedom struggle.
Earlier in the day, the family visited the Gandhi Ashram at Sabarmati where he wrote in the visitors' book that it was "a beautiful place of peace, humility, and truth, that is as needed today as it ever was."
Also Read: Media is frustrating at times, it's essential to support it: Justin Trudeau's top quotes from IIM-Ahmedabad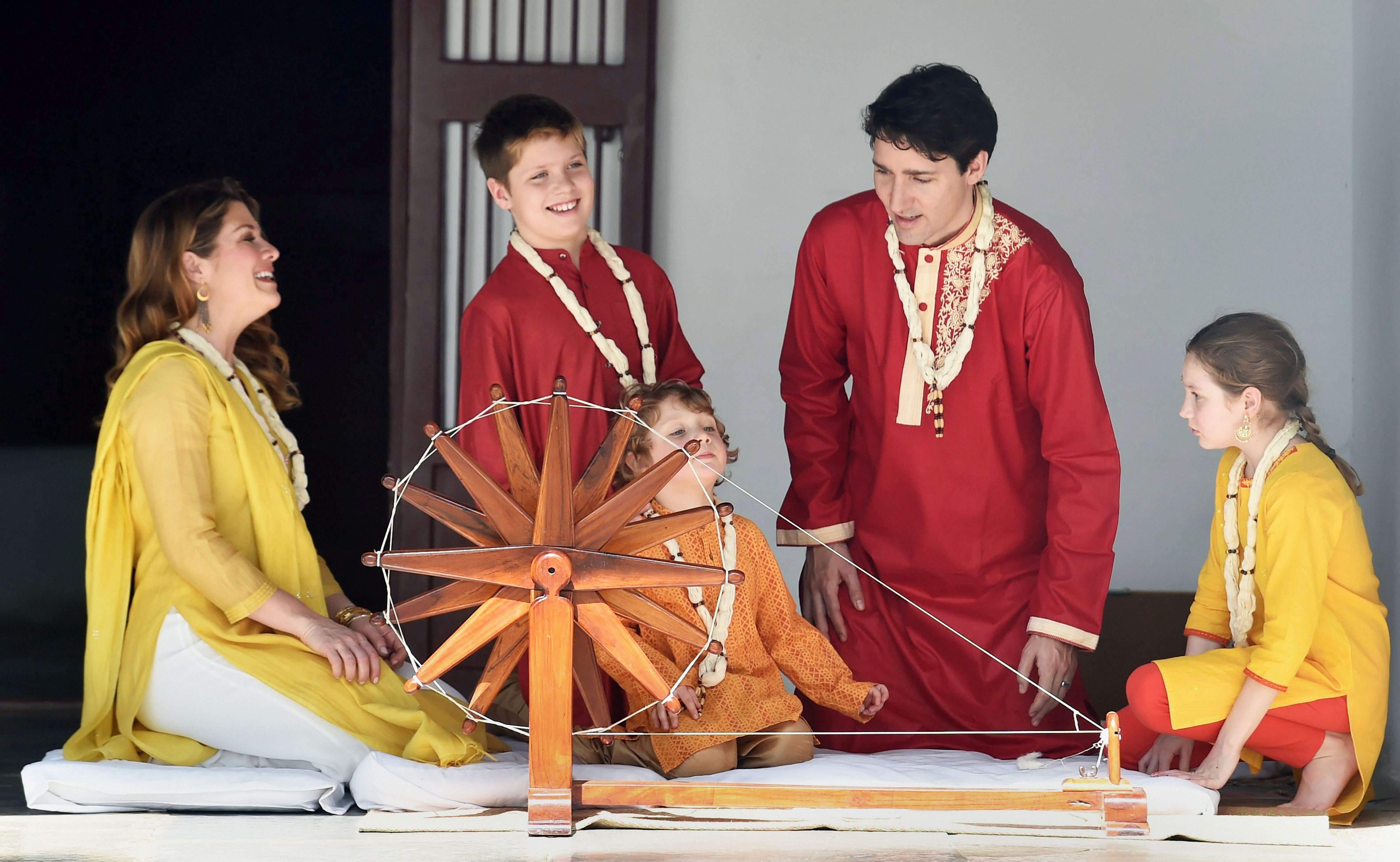 Canadian Prime Minister Justin Trudeau with his wife Sophie Grégoire and children during a visit to historic Sabarmati Ashram in Ahmedabad on Monday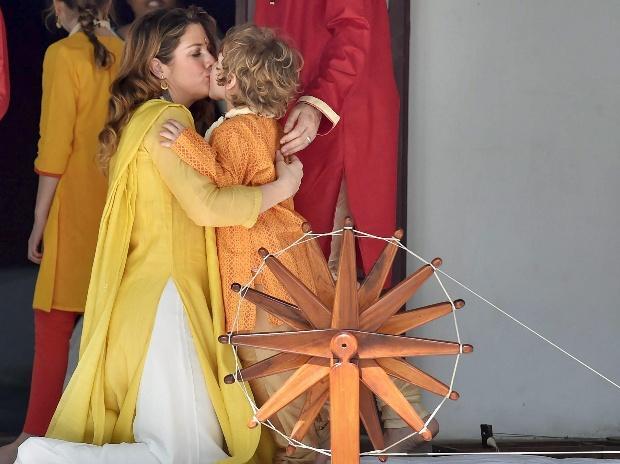 Canadian Prime Minister Justin Trudeau's wife Sophie Grégoire kisses her son Hadrien during a visit with their children to the historic Sabarmati Ashram in Ahmedabad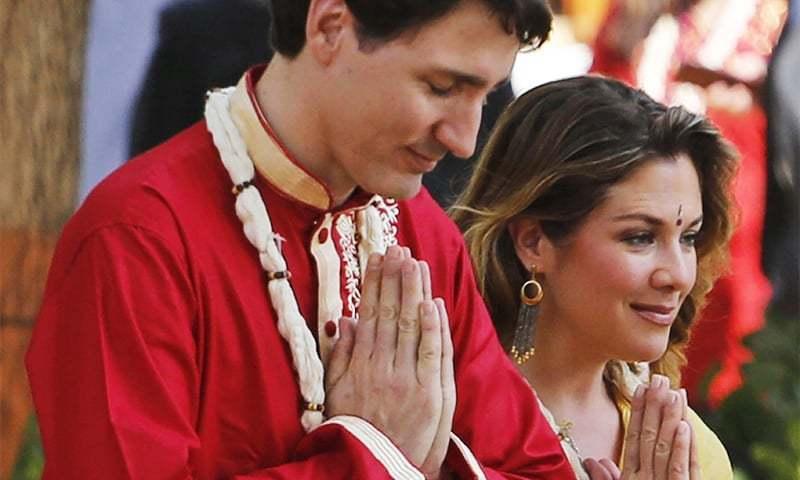 Canadian Prime Minister Justin Trudeau with his wife Sophie Grégoire during a visit to historic Sabarmati Ashram in Ahmedabad
Canadian Prime Minister Justin Trudeau with his children Xavier, Hadrien and Ella-Grace at Sabarmati Ashram