IRCTC 2019 Holi Special Offer: Good news! IRCTC offers tatkal ticket booking facility this upcoming festival season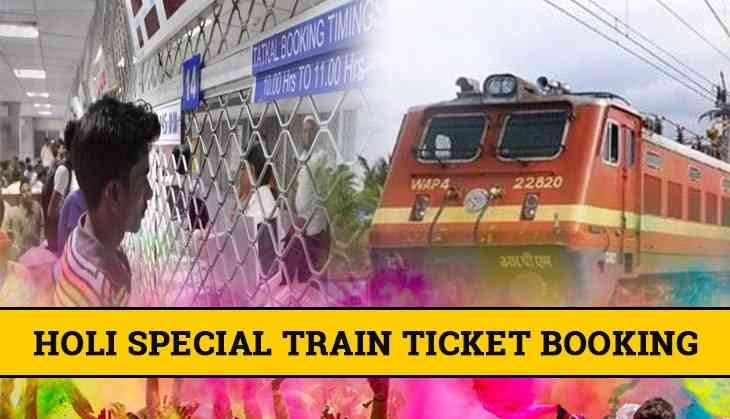 To curb the tensions of passengers while booking tatkal tickets, IRCTC has offered a solution for passengers this Holi season.
As the festival of colours is approaching and people have started booking tickets. Many people got their confirmed tickets while some buy tatkal tickets by standing in a line at early morning.
Now, passengers would not face the same problem as the Indian Railway Catering and Tourism Corporation (IRCTC) has planned to give a facility of tatkal ticket booking via online mode. Interested passengers will have to visit the official website of IRCTC at www.irctc.co.in and also from the Indian Railways counter.
The availability of tatkal tickets will soon fall short in the forthcoming days as the festival of Holi will be celebrated on 20th and 21st March.
There is an expectation that a huge number of people will be travelling to their hometowns and some of them are planning for a trip in their vacations.
As per IRCTC, the advance reservation period (ARP) of tatkal booking is reduced from two days to one day excluding the day of journey from the train originating station.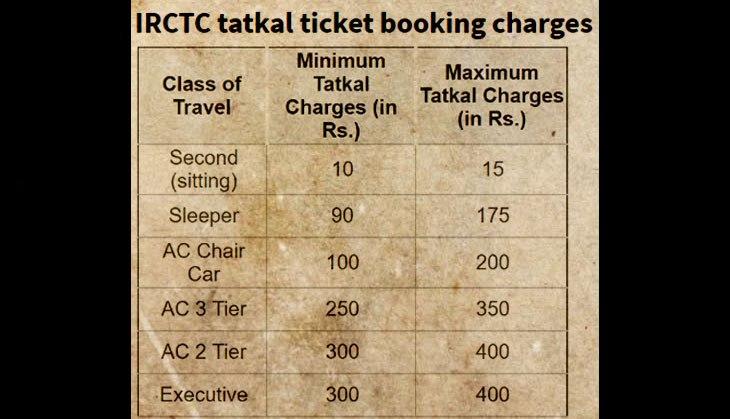 However, tatkal train ticket can be booked before one day from the arrival of the train to the destination, while the tatkal train ticket for AC classes (2A, 3A, CC, 3E) will open at 10:00 am and for sleeper class or the non-AC classes (SL, FC, 2S) will open at 11:00 am.
Meanwhile, Indian Railways has also started some temporary special trains due to Holi rush.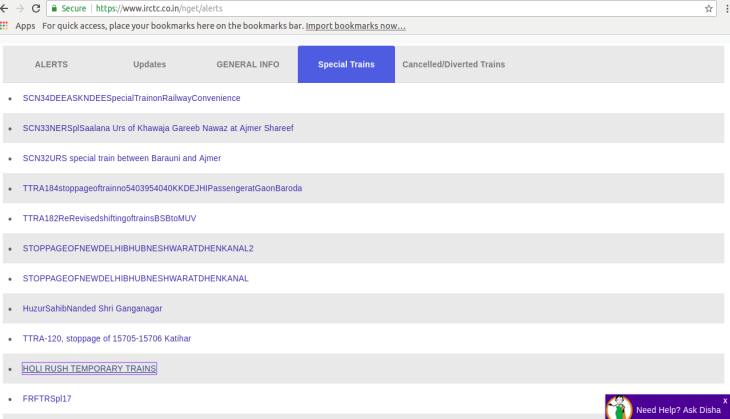 To read the details about the special trains that are running during Holi season, click here.
Also read: IndiGo Special Offer: Planning to go home this Holi via flight? Book tickets only at Rs 899; read details