Health Minister Mandaviya leads cycle rally to create TB awareness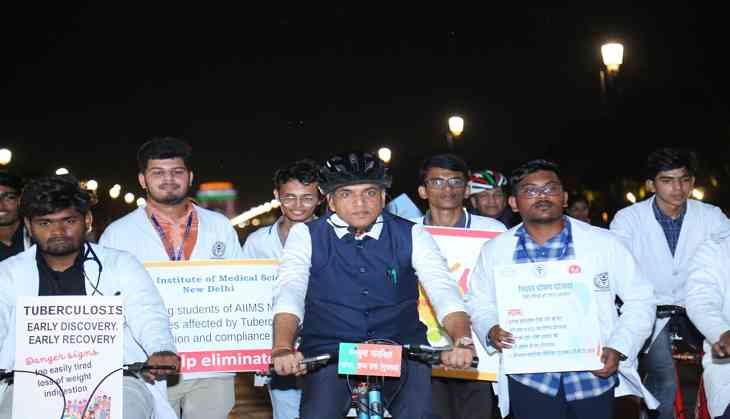 cycle rally to create TB awareness
Pledging to adopt tuberculosis (TB) patients and spread awareness about it, Union Health Minister Mansukh Mandaviya led a cycle rally at Kartavya Path in Delhi on October 3. He was accompanied by Dr Srinivas and a group of students from AIIMS.
After the rally the Health Minister also organised dinner on the occasion of Ashtami.
Check Minister's Tweet here.
Cycled at Kartavya Path with hardworking & talented students from @AIIMS_NewDelhi to raise public awareness on TB elimination and Non-Communicable Diseases.

In line with PM @NarendraModi Ji's goal, we are committed to making India TB Free by 2025. pic.twitter.com/mYbYm7yWyG

— Dr Mansukh Mandaviya (@mansukhmandviya) October 3, 2022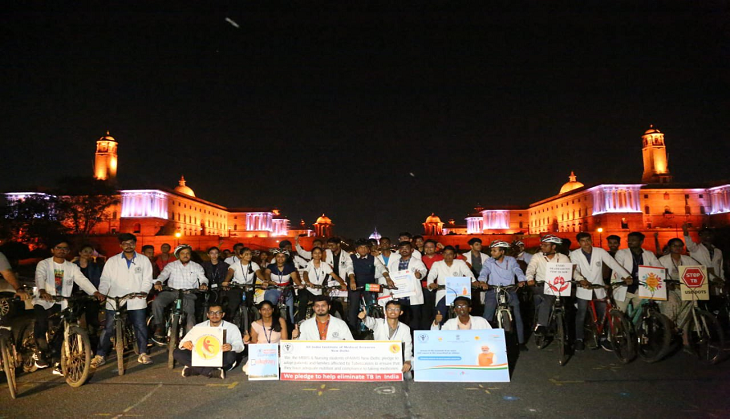 Students, Director Dr M Srinivas, AIIMS Dean, Professors and faculty members were invited by the Union Minister at his residence.
"It was a gesture for the Medical students to remove a barrier and reach out to medical students without hesitation, this was the first time when a Union Health Minister invited and interacted with medical students to motivate them for future accomplishments," said an attendee as quoted by ANI.
Minister Mandaviya also interacted and congratulated with the top 25 scorers in NEET PG 2022 for both medical and dental programmes. This was the first time that a Union Health Minister complimented NEET toppers.