Has Swacch Bharat Abhiyaan actually worked for women and children?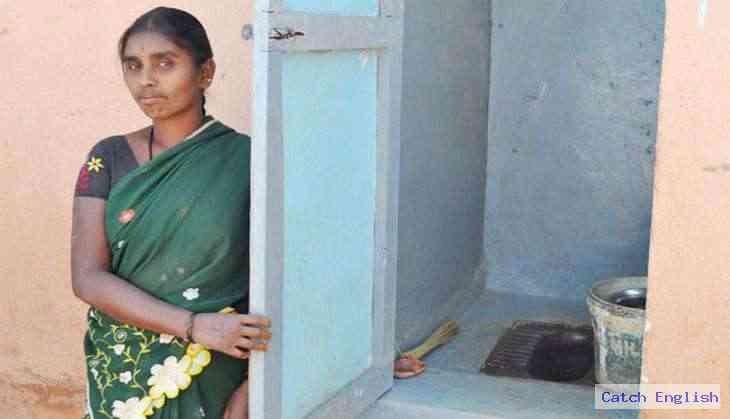 Ever since it was launched, the Swachh Bharat Abhiyan (SBA) has been one of the government's most widely publicised initiatives. The scheme, which aims to make India free of open defecation, has a goal of universal sanitation within the country.
However, while the aim is laudable, the approach leaves a lot to be desired. With the whole emphasis on setting targets and funding the construction of toilets, there are various important aspects that have been ignored. Among these blind spots are gender-specific issues, rural-urban migration, and water scarcity in rural areas.
Also read - Just 4.6 lakh toilets made out of 25 lakh aimed for 2014-15 under Swachh Bharat Abhiyan
In this interview, Professor Lyla Mehta, a sociologist with the Institute of Development Studies UK and Visiting Professor at the Norwegian University of Life Sciences talks to Durba Biswas about how the government needs to move away from a narrow focus on open defecation-free India, to address issues of rights to sanitation, sustainability and equity to ensure universal access to sanitation.
Lyla Mehta's research areas include global and local responses to water scarcity and, more recently, Community-Led Total Sanitation, She was recently in Bangalore for a conference on Environmental conservation and sustainability where she participated in a panel discussion on the interlinking of rivers, organised by the Ashoka Trust for Research in Ecology and the Environment (ATREE).
DB: The Swacch Bharat Abhiyaan (SBA) is the latest of India's sanitation policies. How far has it come to make sanitation accessible to women and children? Anything we can learn from other experiences or studies?
LM: Sanitation policies in India tend to follow a top-down approach where the policy designs are at state or national level. At the core of all the sanitation policies is the focus on building toilets - the hardware part of sanitation.
What is missing is the involvement of people who are going to use the toilets. Without people at the centre of the design and the process, we miss out on crucial cultural and behaviour change aspects. This is where gender becomes really important because sanitation in India has a strong cultural basis.
Sanitation practices are deeply gendered. As some studies show that men prefer to defecate outside even when toilets are built, in part as assertions of their masculinity. By contrast, women may need toilets due to issues concerning security and safety especially at night.
Some of the most important success stories around the world have emerged from the Community-Led Total Sanitation (CLTS) approach which has not only involved local women in the implementation of the programmes, but also mobilised them to emerge as "natural leaders" in their communities, contributing to gender empowerment.
This approach has been adopted in several states in India such as Himachal Pradesh, Haryana and Maharashtra and in the urban context Kalyani Municipality in West Bengal is a success story in terms of urban sanitation. Here the community in general, and women in particular, played a crucial role in improving their access to sanitation, thereby improving overall well being.
National level policies can build on such success stories but unfortunately in India the policy environment has not embraced this approach wholeheartedly. Overall, the focus needs to shift from just building toilets, subsidies, disbursing funds and meeting targets, to looking at questions of sustainability and equity, honing in on issues such as who is using the toilets and how, who maintains and cleans the toilets, who benefits from the sanitation programmes, how to achieve long term behaviour and institutional change as well as overarching issues concerning sustainablity.
Also read - How do you talk about #SwacchBharat Abhiyan beyond social media?
Additionally, the linkages between health, education, nutrition and sanitation need a better understanding. In the Indian context, it is also important to focus on the rights of manual scavengers and get rid of this inhuman practice.
DB: India is seeing rapid urbanisation and that means large scale migration into cities. How can SBA take the rapid change in urban population into account?
LM: Migration is a part of larger socio-economic and political dynamics and also determined by issues concerning a wider political economy. Migrants tend to be amongst some of the most marginalised groups in a city. Because they lack formal rights to land, they are often deemed to be 'illegal' or non citizens. and thus lack access to basic services such as water and sanitation.
The situation for minorities can also be particularly difficult. Therefore the issue of migration and sanitation has to be seen as a rights issue where sanitation should be designed as a basic right for everyone.
Currently, many migrants access basic amenities through a form of patronage and many times there is a strong caste and or religious dimension around who has access and who doesn't. Therefore, the first step would be to look at sanitation for all as a rights-based issue, taking into account issues concerning marginality, gender, caste, religion and class.
Then, of course, there are issues concerning tenure, space constraints, getting the technology right and finally ensuring that the waste disposal takes place in a sustainable manner, not leading to contamination and disease spread in crowded urban and peri-urban spaces.
DB: A lot of focus of the SBA has been on building toilets, but water and sanitation are inherently linked and water scarcity is a reality in many cities of India. What practical measures are needed for the SBA to be effective?
LM: There is a need to look at sanitation, waste and wastewater management in an integrated manner and have appropriate sanitation and sewage management that do not undermine water quality. It is also worth investigating whether waste can be used as a 'resource' and help with nutrient recovery and energy generation.
In both urban and rural areas, when toilets are built, if water provision is absent sanitation programmes can fail. Also women may often need to make more trips to provide water to clean the toilets. In many cases, it may be possible to contain the waste through dual pits but often there are risks of groundwater contamination and also risks to water quality, especially in urban areas. Thus, water supply, quality , sanitation and waste need to be viewed in an integrated way.
DB: What are the most pressing issues in the context of gender and sanitation?
LM: The starting point would be to use a gendered lens and move away from focusing on just the hardware parts of sanitation. This would mean taking a bottom up view to implementing sanitation programmes, rather the focus on policies, targets and subsidies.
It is also very important to address the different needs and priorities of minorities, women, children, the disabled and so on. From the policy-makers point of view, success stories from CLTS can be up-scaled and there needs to be fresh thinking around hardware and top down policies and programmes.
Currently, there is resistance to embrace new approaches because policy makers do not want to change their mindsets and also because current approaches create new opportunities for rent-seeking behavior. Instead, of just focusing on building new toilets it is better to focus on how local women and men can be empowered to address their own sanitation situation.
Also read - Mysore tops Swachh Bharat rankings. Where does your city stand?
We also need regular follow up regarding who is using the new toilets, who is building and not building them, how are they functioning, who is benefiting, etc. A gender disaggregated database can also be a useful starting point in moving forward and bringing real changes in sanitation policies and programmes.
Finally, we urgently need research linking issues such as gender, nutrition and sanitation as well as gender, health, water and sanitation.
(Durba Biswas is a fellow with ATREE. Her research focuses on water and its related areas. She is working on issues related to water, gender and sanitation)