Harassed, assaulted by -in-law, elderly man sets himself ablaze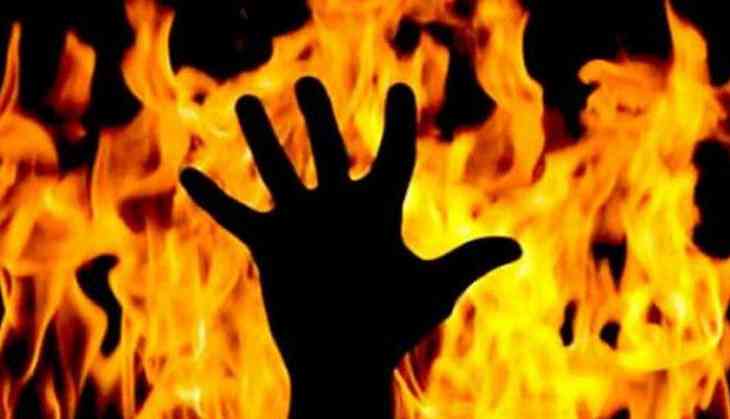 An elderly man, aged 60, set himself on fire after he was threatened by his daughter-in-law. The man took the extreme step at his residence in Guru Gobind Singh Nagar at Noorwala Road on Saturday.
Reportedly, the man's daughter-in-law and her parents had been tormenting the man and had threatened to implicate him in a dowry harassment case.
According to the victim's wife, the elderly man took his life because he was humiliated and beaten by their son's in-laws on Saturday. She added that the accused also threatened to register a false dowry harassment case against them.
Irked over the incident, the man returned to his house and poured kerosene on himself. The man then set himself on fire. He was quickly taken to a hospital but he breathed his last during treatment, Hindustan Times reported.
The elderly victim's wife said that her son got married around one-and-a-half years ago and has a six-month-old daughter.
Furthermore the victim's wife said, "Three months ago, my husband and I suffered injuries in a mishap, following which our daughter-in-law and her parents started abusing us. Our daughter-in-law wanted to move in a separate house, but when my husband refused, she assaulted him. She had started harassing me soon after her marriage. "
SHO Basti Jodhewal, Mohammad Jamil, said that the accused have been booked under sections 306 (suicide) and 34 ( acts done by several persons in furtherance of common intention) of the Indian Penal Code and efforts are underway to trace and nab the accused.
Also Read: Bengaluru man beats wife to death for this shocking reason
Also Read: UP Horror: 14-year-old girl allegedly abducted, gang-raped by five men